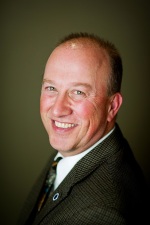 Maintaining compliance in the HTM department
September 04, 2020
by
Gus Iversen
, Editor in Chief
HealthCare Business News sat down with Mike Busdicker, clinical engineering system director at Intermountain Healthcare, to talk about compliance with regulations and what HTM departments can do to make sure they're staying on the right side of those regulations.

HCB News: Compliance is a heavy and far-reaching concept in healthcare. What are some of the key rules or regulating bodies that an HTM team must remain in compliance with?

Mike Busdicker: There are several areas to consider when talking about compliance in Healthcare Technology Management and these can vary based on internal and external factors. With that said, there are still common areas of focus for HTM departments within the healthcare industry. First and foremost, we need to ensure our patients and caregivers are provided a safe environment, with high quality service, at an affordable rate.

To ensure these areas are being addressed, HTM departments are required to comply with standards set forth by United States governing bodies and regulatory agencies. These oversight bodies include, but are not limited to, the Department of Health and Human Services Office of Civil Rights, the Centers for Medicare and Medicaid Services, the Office of the National Coordinator for Health IT, the Food and Drug Administration, and the State Department of Public Health. These organizations rely on hospital accreditation agencies such as The Joint Commission, the Healthcare Facilities Accreditation Program, DNV Healthcare Inc., and other survey providers to evaluate compliance to standards.

HTM departments are responsible for the implementation, management, and compliance to the standards for medical equipment service programs. This includes management of equipment throughout the entire life cycle and ensuring adherence to standards, policies, and procedures.

HCB News: How is HTM compliance different today than it was, say, a decade ago?
MB: Technology advancements and the evolution of medical equipment present a more complex set of issues with compliance. Today there must be a focus on device integration, transmission of data, storage of information, and protecting the hospital in relation to cybersecurity. Another area of change relates to the movement of healthcare treatment into more outpatient and home-centered care. This creates a new set of challenges around mobile medical equipment, and the use of technology, to ensure patient safety and protection of data. HTM departments need to consider the entire spectrum of the healthcare industry and not just hospitals or other acute care settings.

HCB News: Intermountain has established an HTM Compliance Program to keep HTM on track. Can you tell us a little bit about what that program looks like?
MB: The Intermountain Healthcare HTM Department has implemented several actionable items to ensure compliance with regulatory standards. These include routine reviews of compliance data, evaluating implementation of program standards, generation of innovative ideas, and a huddle process to view department, facility, and technician level performance. These huddles are conducted at the facility and system level to provide visual data for HTM caregivers at all levels.

Also, the HTM compliance program includes a focus on medical equipment integration and cybersecurity. The department has dedicated caregivers that focus on these areas to ensure compliance with standards and to implement processes to protect the healthcare system. This team is responsible for the overall connection, risk and threat analysis, data gathering, updating, and security of the medical equipment.

HCB News: What steps are taken to ensure new team members are familiar with the compliance program?
MB: The HTM department developed an internal orientation program for new caregivers. These individuals are required to complete the training around compliance and are provided with all the tools and resources necessary to understand the program. Also, standard huddles are completed at a facility and system level to provide frequent and relevant data for each team member.

HCB News: Can you share any tips for other HTM departments that want to get started with their own compliance program?
MB: Measure where the organization stands in relation to the standards put out by government and regulatory agencies. Everything needs to be documented, and in performing the analysis, HTM leaders need to be up front and honest with their frontline caregivers and organizational leadership. They should also involve stakeholders throughout the organization and enlist the help of subject matter experts. It needs to be a true team effort.