By Valerie Dimond

If you're a healthcare supply chain professional, you're probably working with a group purchasing organization (GPO).
On average, most hospitals contract with two to four GPOs which, according to a report released in March by the Healthcare Supply Chain Association (HSCA), can cut supply-related purchasing costs by more than 13% across most expense categories. HSCA asserts that GPOs save the healthcare system up to $34.1 billion annually and the industry upward of $456 billion over a ten-year period.
While some argue the savings aren't that impressive, that could have less to do with the GPO and more to do with how a healthcare facility manages its supply chain internally, according to Brent Petty, an executive healthcare industry consultant at Lexmark International and former system vice president of supply chain at Wellmont Health System.
"GPOs are going to begin with bringing basic cost savings, yet the dollar amount is in direct proportion to strength and resources of the IDN," said Petty. "Many health systems have invested in their supply chain to enable them to drive out cost. For example, they would have advanced value analysis and C-suite sponsorship and participation. Those who have made that investment may have captured much of the basic cost savings on their own. Others have not made that investment and have a greater opportunity to achieve savings with a GPO."
How much money a GPO can save an organization varies by category. Med/surg products could save 2% to 3%, pharmacy could yield 8% to 9% savings, and purchased services can go well into double digits, says Petty. According to HSCA, more than 100 national GPOs compete with each other to provide services. Selecting the right ones for your organization requires considering a few factors.
"My advice is to understand the data as it is being presented; often the first step when evaluating a GPO is conducting a market basket — where a GPO compares what you buy today with what they have under contract," Petty said. "Not necessarily every item but focusing maybe on the top 25% of your item master based on volume or dollar spend. The comparison usually is shown in three categories: like-to-like, like-to-similar and no-cross-reference."
If a GPO doesn't offer a high no-cross-reference percentage, be aware. Petty also advises to be careful with like-to-similar categories, which you may need to explore a little deeper if they are clinical preference items — just to make sure clinicians are comfortable with switching to achieve savings. As for the like-to-like category, make sure you qualify for the tier that the bidding GPO is quoting.
"GPOs may help determine the total cost of care, taking you from cost savings to understanding the cost, not just the price," Petty said. "GPOs help health systems run their business, not just from a financial, contracting or sourcing perspective, but from an operational standpoint. These may be value-adds with most GPOs, but if you need assistance with workflow in clinical areas, or outsourcing a service, or running your purchased service projects, your GPO will help you understand these operational challenges and help bring the health system to a best practice."
Healthcare systems also benefit when GPOs not only increase cost savings but improve quality and outcomes.
"Just as valuable is that they bring resources," he said. "These resources may come in expertise or bandwidth in areas where supply chain expertise is lacking, like purchased services, drug utilization, supply shortages, cybersecurity, infection control, lab, dietary, IT, blood utilization, emergency preparedness, environmental services, plant operation, clinical engineering, and value based purchasing, just to name a few."
And from a supplier standpoint, Petty says GPOs are experts at aggregating and forecasting volume. "When the supplier knows their market share with the members, it allows them to forecast and plan more accurately, possible saving on every step of the manufacturing or distribution process."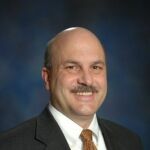 Among suppliers, a misunderstanding regarding selection process is common. "Not everyone can be awarded a contract," Petty said. "The misconception is that the GPO picks who is awarded a contract. Not so. The members — the health systems — vote on who is awarded the contracts. The GPO implements those decisions."
As COVID-19 forces us to change the way in which we live, healthcare systems and GPOs are no exception, as they sought new strategies, tools and resources, including alternate sources for personal protective equipment, expanding telehealth programs, and more during an unprecedented consumption.
"Healthcare is forever changed," Petty said. "I heard some say healthcare went through five years of change in 120 days! One of the most immediate pressing needs was that supply chain had to understand the surge and the shortages, and their options both in the short-term and long-term; they had to develop a platform to bring visibility to the availability further upstream than they had ever done before."