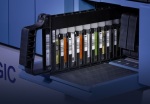 Hologic expands COVID-19 test production with $119 million funding
November 09, 2020
by
John R. Fischer
, Senior Reporter
The U.S. government has awarded Hologic a $119 million contract to help increase its diagnostic testing capacity for SARS-CoV-2.

Provided through an ongoing collaboration between the HHS and the DOD, the contract enables Hologic to expand production capacity to 13 million COVID-19 tests per month in each of its supplier facilities in Wisconsin, Maine and California by January 2022.

"Hologic's platform is in high demand, and with this investment we will be able to improve the supply to laboratories across the country in addition to scaling up employment in Hologic supplier facilities," said HHS Assistant Secretary for Health ADM Dr. Brett Giroir in a statement.

Each of Hologic's 1,100 fully automated, high throughput Panther and Panther Fusion systems are capable of completing over 1,000 tests in 24 hours. Its Panther Fusion SARS-CoV-2 Assay and Aptima SARS-CoV-2 Assay each received Emergency Use Authorization from the FDA back in March 2020 and May 2020, respectively, with the tests running on its fully automated Panther and Panther Fusion systems. More than 2,000 have been installed in clinical diagnostic labs around the world and in all 50 states.

But despite these innovations, high demand for molecular diagnostic testing has exceeded Hologic's production capacity for sample collection and processing consumables. The company is also relying on continued support for these systems and the development of COVID-19 diagnostic tests from the Biomedical Advanced Research and Development Authority (BARDA), part of the HHS Office of the Assistant Secretary for Preparedness and Response (ASPR).

Sales for COVID-19 testing have skyrocketed 375% for Hologic to over $1.3 billion. The increase offset declines in its diagnostic businesses for blood, cytology, newborn testing, gynecological surgery, mammography and osteoporosis screening divisions, all of which were brought on by surges in the pandemic.

"We capped off an unprecedented fiscal year with remarkable financial results in our fourth quarter," said Steve MacMillan, Hologic's chairman, president and chief executive officer, in a statement. "These results were driven by the tireless efforts of our diagnostics, European and supply chain teams to provide COVID-19 tests, and by steady improvement in our other businesses compared to the June quarter."

The investment was led by the DOD's Defense Assisted Acquisition (DA2) in coordination with the Department of the Air Force's Acquisition COVID-19 Task Force.