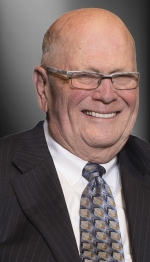 COVID's influence on neurology drives need for disposable technologies
November 30, 2020
By Stuart Bernstein

Development of neurological symptoms and conditions in COVID-19 patients is causing increasing concern for healthcare and frontline workers treating emergent cases. While respiratory symptoms are the primary presentation of COVID-19, several recent studies have revealed prevalence of encephalopathy, headaches, dizziness and even stroke among confirmed COVID patients across multiple stages of diagnosis and treatment.

An Oxford University study published in The Lancet found that, in patients with no previous psychiatric history, COVID-19 diagnosis was associated with increased incidence of a first diagnosis of a psychiatric condition such as an anxiety disorder, insomnia or dementia in the following 14 to 90 days. A separate study published in Annals of Clinical and Translational Neurology looked at patients in a Chicago hospital network and revealed that neurologic manifestations including myalgias, headaches, encephalopathy and dizziness, occur in most hospitalized COVID-19 patients – with 42% of symptoms present at onset, 62% during hospitalization and 82% at any time during the disease course.

Sudden onset of seizures, metabolic encephalopathy, stroke and other neurological conditions can negatively impact COVID patient outcomes and morbidity rates. Growing evidence of the commonality of neurological symptoms in COVID patients, coupled with challenges in accessibility, efficiency and sanitation of EEG administration reveals an urgent need for broader access to disposable neurological testing equipment.

Disposable EEG headsets offer a solution which can be integrated easily into current standard-of-care and pair with clinical-grade EEG devices to acquire, record, transmit and display a patient's electrical brain activity. Disposable equipment for neurological testing is well-positioned to address several challenges facing hospitals and urgent care facilities today.

● Accessibility – In most healthcare settings, performing an EEG of any kind requires the presence of a licensed technician who can place individual electrodes on the patient's head, run the scan and analyze results. While many cases may eventually require more complex testing and intervention from these specialized technicians, these professionals might not always be available at intake or if a patient's condition changes rapidly in an emergency room or clinic setting. Disposable EEG headsets with pre-arranged electrodes have a relatively shallow learning curve and can be applied quickly easily by healthcare professionals once they are familiar with the devices. Once attending physicians and nurses are comfortable using these headsets, a technician isn't always required to run tests at the onset of symptoms, allowing doctors to react more quickly to assess conditions and make treatment decisions. By introducing headsets that a wider array of healthcare workers can use, EEG technicians and neurology specialists can remain available to attend to more complicated cases and procedures.

● Time management – Once a patient's head is measured, headsets with pre-gelled and fixed electrodes can reduce the time-consuming electrode placement process. When assessing COVID patients and other emergent cases, every second counts and doctors need to react quickly to any suspected neurological events to determine their cause and identify treatment courses. Commercially available EEG headsets can pair with encephalographs and amplifiers of EEG signals, require approximately five minutes of set-up time and are capable of delivering results in a total of 20 minutes, on average. Cutting down the time it takes to prepare a patient for an EEG means doctors can receive results faster and take more informed action to address symptoms and their underlying causes.

● Infection control – In this COVID environment, medical equipment needed to perform an EEG requires sanitation between uses. Disposable EEG headsets enable healthcare professionals to continue to administer crucial tests and receive reliable results without losing time between cases for cleaning equipment or risking transmission through shared devices.

Disposable EEG headsets are an efficient and cost-effective solution that should be integrated into the standard-of-care across healthcare facilities to enable faster and more reliable identification and analysis of neurological conditions in emergent patients, during the pandemic and moving forward.

About the author: Stuart Bernstein is vice president of marketing at Brain Scientific, a commercial-stage healthcare company providing next-gen solutions to the neurology market.