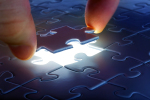 Servier to acquire Agios Pharmaceuticals' oncology business for $2 billion
December 29, 2020
by
Gus Iversen
, Editor in Chief
Servier, a global pharmaceutical company, has announced an agreement for the acquisition of Agios Pharmaceuticals' oncology business, including its commercial, clinical and research-stage oncology portfolio, for up to $2 billion, including an upfront payment of $1.8 billion and a potential $200 million in regulatory milestone, plus royalties.

The acquisition will enable Servier to strengthen its product portfolio and drug development pipeline in oncology. The company has made oncology one of its strategic priorities, allocating 50% of its overall R&D budget to this therapeutic area. The acquisition will also significantly reinforce Servier's presence in the U.S., where it has been operating since 2018.

"The strategic acquisition of Agios' oncology business, including its precision medicine portfolio and pipeline, is aligned with our ambition to become a recognized player in oncology and further supports our commitment to provide innovative treatments to cancer patients with unmet medical needs. It is a key step for the Servier Group as it will significantly strengthen our position in the U.S. and reinforce our R&D capabilities in oncology," stated Olivier Laureau, president of Servier, in a statement. "We look forward to welcoming the experienced Agios oncology teams to Servier following the closing."

The transaction includes the transfer of Agios' oncology portfolio and associated employees, including its marketed medicine TIBSOVO which is approved in the U.S. as monotherapy for the treatment of adults with IDH1-mutant relapsed or refractory acute myeloid leukemia (AML) and for adults with newly diagnosed IDH1-mutant AML who are over 75 years old or have comorbidities that preclude the use of intensive induction chemotherapy.

"The sale of our oncology portfolio to Servier is a transformational milestone for Agios. We are proud of our heritage in oncology and the novel therapies we have advanced for patients with hematologic malignancies and solid tumors, and we are pleased to have found an excellent home for our oncology portfolio in Servier, a successful, patient-focused, global pharmaceutical company," said Jackie Fouse, Ph.D., CEO of Agios. "Servier is committed to the oncology patient community and to investing in our assets and our people. This transaction will allow the oncology portfolio to grow and thrive with Servier."

The transaction has been approved by both companies' respective boards of directors, and the acquisition is expected to close in Q2 2021.