By Krys Lee and Camille Allred

Cardiac angiography continues to be a robust clinical area that has seen significant improvements in intravascular imaging and artificially intelligent software solutions for image-guided systems.
Minimally invasive procedures continue to attract high levels of interest and technological advancement as the COVID-19 pandemic continues, driven by the urgent need to decrease length of hospital stays for non-COVID patients across the U.S. Minimally invasive valvular procedures, endovascular repairs, PFO closures, and Left Atrial Appendages are all candidates for minimally invasive procedures. These procedures can be done with limited hospital stays or, in some cases, on an outpatient basis through the use of angiography labs.
Each major equipment manufacturer has its own software protocols to assist the clinician through advanced imaging and artificial intelligence. These systems range from highlighting vessels and improving navigation within them to stent placement. With the demand for minimally invasive procedures expanding through low-risk TAVR approval in 2019 and vascular procedures requiring less surgical intervention, this market continues to be robust.
The use of valvular imaging software is available on many systems and allows for a reduction in both contrast and radiation dose per procedure. This advancement in safety for both staff and patients while maintaining a high level of accuracy is the biggest improvement in this area. TAVR continues to gain popularity among both patients and doctors. In 2019, TAVR was approved for low-risk aortic stenosis patients as well as the previously approved high-risk patients. TAVR procedures minimize the recovery time for patients when compared to SAVR and can contribute to shorter hospital stays when there are no complications with the initial procedure.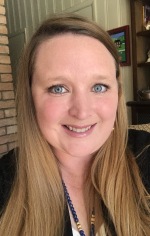 Although COVID-19 caused a sharp decline in new equipment purchases for interventional labs, we saw a comparable increase in service agreement renewals for the same equipment. Budgets nationwide are tight, with the regional restriction of elective procedures and COVID-19 numbers across the country still high. It seems most hospitals are holding off on replacing angiography equipment if it is still functional, opting instead to extend existing service contracts, even on equipment reaching end of service. This trend is likely to continue until concrete data on the end of the pandemic and future reimbursement rates are settled.
Interventional cardiology continues to be a robust clinical area. We can expect to see purchasing return to the levels we saw pre-pandemic once hospitals recover financially from the impact of COVID-19.
Cardiac ultrasound
With its high rate of cardiovascular disease and the impact of COVID-19, North America remains the largest market for cardiac ultrasound. Cardiovascular ultrasound uses 2D, 3D, 4D, color, and pulsed wave doppler to acquire diagnostic images of the heart, vascular system, and, in some instances, the lungs for prognosis, tracking, and treatment of patients.
The advantages of echocardiography versus invasive cardiac diagnostic procedures, coupled with the rising incidences of cardiovascular disease, are driving market growth. At the same time, innovations and technological advancements and a surge in preventive medicine have boosted market growth even more. Vendors have introduced new performance models that offer streamlined ergonomics and software that combine the strength of their premium models with some of the mobility features of compact, portable systems. COVID-19 has led to increased use of point-of-care ultrasound (POCUS) in the screening, monitoring, and treatment of patients, with attention focused on the lung and heart. According to the Point-of-Care Ultrasound Certification Academy, "The aim of goal-directed echo is to identify and find the different causes of acute cardiac failure or the causes of hemodynamic instability. It's an approach that is consistently evolving but is becoming widely accepted as a beneficial way to manage a patient." The increased demand saw providers who were not trained ultrasound technologists performing exams. In response, vendors created tutorials, authored whitepapers, and equipped systems with COVID-19 protocols to improve diagnostic exam accuracy and patient outcomes. Ultrasound guidance in transesophageal (TEE), interventional, and vascular procedures has led to an increase in software updates being offered by vendors for current systems, with discounting seen ranging from 60% to 100% for software upgrade purchases.
Unfortunately, there have been FDA recalls on some TEE transducers, specialized transducers, and cardiac model systems' pulse doppler features. This has not diminished or derailed innovation and advances in technology. Some vendors introduced new cardiac system models, and others introduced updated and new software and components, including more sensitive transducers. Transducers with varying ranges of field of view, higher frequencies with less loss of spatial resolution, and more depth penetration have been seen.
Heart wall motion tracking, or strain imaging, is also a growing trend. It is one of the primary ways to track heart wall damage to preserve cardiac function, prevent heart failure, and tailor efficacy of treatment. Strain imaging expert Marielle Scherrer-Crosbie, M.D., Ph.D., director of echocardiography at the Hospital of the University of Pennsylvania, and chair of the 2019 ASE sessions said, "Strain is a very hot topic. It is an index of myocardial function. It seems in many pathologies strain decreases earlier than the ejection fraction, and there is a better prognostic valve of the strain than the ejection fraction."
About the authors: Krys Lee and Camille Allred are clinical advisors at TractManager, now a part of symplr.