Medical device reprocessing instructions for use (IFUs) have historically been a point of confusion for the healthcare industry due to variability in how they are written.
The root of this problem was a lack of standardization.
The FDA did provide information on what should be included in an IFU, such as cleaning and sterilizing instructions, but there was no rigor around how to format it. As a result, similar medical devices from different companies often came with very different IFUs.
Recently, AAMI had a group of medical device manufacturers, regulators and health technology management experts convene to solve this problem. The group's solution is an updated technical information report (TIR) called TIR12 that standardizes the way to reference the tools, terminology and expectations of device users and regulators in IFUs.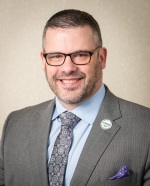 "Following the IFU could be confusing because up until now, there was kind of a hodgepodge of different ways of writing them," said Damien Berg, co-chair of this AAMI working group and manager of sterile processing at the University of Colorado Health.
Berg considers TIRs a "lite" version of a standard, which means that it offers guidance and recommendations, but it's not a requirement.
His job is to "enlighten manufacturers who may have missed the mark on previous older editions of IFUs." He's had manufacturers revalidate their IFUs and resubmit them through the FDA after reviewing a TIR.
Why the confusion?
According to Ralph Basile, vice president of marketing and regulatory affairs for Healthmark Industries Company Inc., there are many reasons why IFUs have been confusing. However, all of the reasons boil down to one word: complexity.
Minimally invasive surgical instruments started to gain popularity in the 1980s. These devices are very beneficial to patients, but due to their small moving parts and lumens, it's challenging to clean them.
"A related issue is the sheer diversity of devices, in many cases, requiring unique steps for cleaning," said Basile. "It is a huge challenge, therefore, for sterile processing departments to train staff, to have the right equipment on hand, and to design a reprocessing system that is productive."
Also, when manufacturers create and validate IFUs, they work in silos. This leads to a situation where devices of similar construction and design can vary quite a bit in the specific steps called out in the IFU, explained Basile.
To make things worse, sterile processing managers and device manufacturers have been working to solve this problem from different directions. In an effort to streamline, the managers have developed their own ways of categorizing medical devices so that the devices in each category undergo the same reprocessing steps.
"Coincidentally, at about the same time, many of the largest medical device manufacturers, in reviewing their vast portfolio of instruments, sought to categorize their devices by the required steps of cleaning in an effort to standardize and streamline their IFUs," said Basile.
The AAMI ST/WG12 Instructions for Reusable Device Reprocessing Working Group managed to bring together all industry stakeholders to achieve much-needed standardization.
The new and improved TIR12
In 2015, the FDA published an update to its guidelines for medical device reprocessing, which included much more attention and detail related to cleaning.
"This document, which tells manufacturers the information they need to supply to healthcare facilities, and what testing they need to do to validate those instructions, was significantly 'beefed up' from the document it replaced," said Basile.
The FDA made another revision to the document in 2017 to identify specific device designs that are especially challenging to clean, that would require more testing to validate cleaning instructions.
A separate document, ANSI/AAMI/ISO 17664, was also published in 2017 to establish requirements for reprocessing instructions. It outlines what information needs to be provided to healthcare facilities in terms of instructions for pre-treatment, cleaning, disinfection, drying, inspection, maintenance and functionality testing, and packaging.
It also described that validation testing that is required to ensure that each of the processes are suitable for the devices.
"With updates to these two documents, TIR12 was recast from being a quasi-standard, with much in the way of recommendations related to cleaning, to acting as a guidance document for [manufacturers] as to how to comply with 17664 and the FDA document," said Basile.
This TIR12 was a major update to a 2010 version of the document. It now tells manufacturers what information needs to be in IFUs as well as how to properly provide that information.
"When we did the revision of it, we focused on certain things that were maybe lacking in the previous version, such as cleaning the medical device," said Berg. "If we can't clean the medical device, then we can't sterilize or disinfect it because it's got to be clean first."
He emphasized that it's important for manufacturers to design devices that can be properly cleaned.
"You can have the best surgeon in the world doing great stuff with really cool technology and devices, but if my technicians can't clean it, then it becomes a really big problem," he said. "That's an exciting thing we [focused on] this time."