By Mary Beth Chalk and Dr. Randy Hicks
Breast positioning during image acquisition is one of the most important yet difficult aspects of breast cancer detection.
Evidence suggests that technical issues are responsible for delays in diagnosing 22% of screen-detected cancers and 35% of interval breast cancers. Despite the success of the Mammography Quality Standards Act (MQSA) in improving and standardizing the quality of mammographic imaging, poor positioning remains the most common reason for technical failure of American College of Radiology (ACR) clinical image quality review. If the breast is not properly positioned, parts of the breast tissue may not be imaged - making it challenging or even impossible for the radiologist to detect potentially malignant lesions.
At the recent SBI/American College of Radiology Breast Imaging Symposium on April 9-11, Kheiron Medical Technologies, an applied science company focused on supporting breast cancer screening with machine-learning, presented a virtual learning lab session that examined these issues, titled "The radiologists' role in achieving optimal positioning for breast cancer detection: Lessons learned and how AI can improve image quality."
The full presentation can be viewed here
.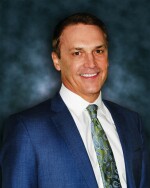 The learning lab panelists brought a diverse range of viewpoints together on the topic. In addition to serving as co-authors of this article, Mary Beth Chalk, a breast cancer survivor who leads patient and public involvement at Kheiron, and Dr. Randy Hicks of Michigan-based Regional Medical Imaging, which operates one of leading women's imaging centers in the U.S., participated in the panel discussion. Other panelists were Prof. Ruud Pijnappel, CEO of the LRCB, the Dutch Expert Center for Breast Screening and one of the world's leading independent authority on quality assurance and optimization of screening programs, and Dr. Christopher Austin, Chief Medical Officer at Kheiron Medical Technologies.
This panel discussion examined why radiologists should insist on well-positioned, properly exposed mammograms, and the importance of radiologists working in partnership with their technologists to optimize image quality. It covered the issue of breast positioning from both the mammography technologist and the radiologist perspective, and the unique role artificial intelligence (AI) can play to help achieve their mutual goals. In addition, the panel addressed the patient perspective based on the real-world experience with fighting and surviving breast cancer on a personal level.
"A successful screening program consists of education, evaluation and adjustment and it is about the whole chain, equipment and professionals," commented Prof. Ruud Pijnappel. "Evaluation can be very helpful for this purpose. If you can be helped by artificial intelligence and then you can educate to the point which they need it, it can be very beneficial and support what we are doing."
In examining the technologist perspective, the panelists emphasized that minimizing the patient anxiety and discomfort caused when repeat exams are needed due to poor image quality should be a top priority. Furthermore, procuring high quality images the first time will minimize radiation exposure from a second exam when needed due to poor image quality and breast positioning. Their performance in these and many other areas are essential to compliance with the MQSA audit requirements.
From the radiologist's perspective, breast positioning is essential to their ability to detect malignancies, as they can only assess the areas of the breast that are imaged and therefore could be at risk of overlooking cancers. As they rely on technologists to procure high-quality images, they must work together to address potential issues and areas for improvement whenever they are identified as part of training and quality initiatives. Panelists discussed the need for and effectiveness of training, teamwork and open communication to ensuring that optimal breast positioning is a continual, shared focus.
"What we're trying to create is not a blame and shame culture, but an improvement culture," added Prof. Pijnappel. "We learn from our technicians and they learn from us, but they also learn from each other. The interactive part of the process is very, very important and brings you to a higher level."
The panel also addressed the growing potential and evidence for AI to enhance the quality of mammography imaging. New AI-powered quality assurance tools can provide new ways of achieving optimal breast positioning and image quality. Certain solutions work by retrospectively reading mammography images and provide a detailed technical assessment of breast positioning and image quality. These outputs can then be used to drive training and continuous performance improvement for mammography technologists. They also can support screening services to comply with and prepare for external audits - thereby reducing costs and simplifying recurring requirements.
Dr. Christopher Austin at Kheiron commented, "From my perspective, what's really exciting is that AI is moving to a different part of the workflow. Much of what artificial intelligence has been promising to the radiology community is around how it can help augment the decision-making at the time of reviewing an image. What we're finding and certainly what we're focused on at Kheiron are all those other opportunities where a lot of machine learning is designed in a very effective way to automate some of these technical issues that we introduce as humans. This is an exciting conversation to really talk about and hear people's different perspectives about the role of AI in different parts of the screening workflow, specifically around image acquisition."
Leading AI-enabled solutions have the potential to lay the foundation for breast screening programs by maintaining compliance and improving standardization of images. By ensuring that radiologists are consistently provided with the best possible diagnostic images, they will have the best chance of accurately detecting breast cancer. AI solutions may also reduce the number of technical recalls, which are not only expensive and a waste of resources for screening providers but are also a source of unwarranted anxiety for patients.
By embracing technology and working together with their technologists on continuous training initiatives, radiologists have the opportunity to significantly improve outcomes and their patient's well-being. With AI-enabled tools, they can elevate the screening and interpretation process and transform the entire spectrum of image quality. As a result, patients and their radiographers will have the peace of mind to know that their images and efforts are being overseen every step of the way and that nothing will be overlooked.
About the authors: Mary Beth Chalk is a breast cancer survivor and patient and public involvement leader at Kheiron Medical Technologies. Dr. Randy D. Hicks, MD, MBA, is CEO of Regional Medical Imaging.