By Edward Rodriguez

It's projected that the molecular imaging market will grow at a CAGR of 5.7% and reach $5.855 billion by 2025.
One of the driving factors is the development of new PET and SPECT radiopharmaceuticals. Molecular imaging providers have begun to increase their services as COVID-19 vaccinations are more accessible. They have also used COVID-19 financial assistance for qualified capital, which in turn provides them the flexibility to shift "excess" dollars to non-qualifiable capital.
During the past 12 months in molecular imaging capital, there has been strong activity, with:
• 44% of interest shown in single-photon emission computerized tomography (SPECT) imaging systems
• 20% in positron emission tomography/computed tomography (PET/CT)
• 18% in both nuclear medicine CT imaging systems and specialty systems (e.g., cardiac)
To date, GE Healthcare is the most active supplier in the molecular imaging market, with a 61% quote frequency, followed by Siemens Healthineers with a 31% frequency, Philips with a 6% frequency, and Canon with a 2% frequency.
SPECT
When looking at the SPECT market, GE's NM 830 imaging system has been the most active, with an average purchase price (APP) of $240,000 and a 65% frequency. Siemens' most active system is its Symbia Evo, with an APP of $264,000 and a 31% frequency. Siemens also offers the Symbia Intevo Excel in this market, with an APP of $436,000 and a 4% frequency. Although there are a few other offerings in the market, the imaging systems cited are the most active.
PET/CT
Previously, nuclear medicine systems have been the second most frequent quotes submitted by our client members for analysis. However, in the last 12 months PET/CT has been the second most active, including both the 16 to 40 and 64 to 128-slice supplier solutions. The most active suppliers, in no particular order, are Siemens, GE, Philips, and Canon.
In the 16 to 40 slice market, the data show GE's solutions as being the most active, with a 58% frequency, followed by Siemens with a 33% frequency, and Canon with an 8% frequency. GE's Discovery MI Digital Ready imaging system has an APP of $1.28 million and its Discovery IQ 3 Ring system has an APP of $1.07 million. Siemens has two offerings most often requested by clients: the Biograph mCT-s (40) and the Biograph Horizon, with APPs of $1.71 million and $1.25 million, respectively. Canon offers the Celesteion large-bore system, with an APP of $1.17 million.
In the 64 to 128-slice market, three suppliers are most active in PET/CT: Siemens with a 56% frequency, GE with a 33% frequency, and Philips with an 11% frequency. This market sector reflects the most activity in two offerings from Siemens: the Biograph mCT-s (64) system with an AP of $1.36 million and the Biograph Vision 450 with an APP of $1.61 million. Clients have also considered two GE solutions: the Discovery MI 3 Ring, with an APP of $1.87 million, and the Discovery 5 Ring system, with an APP of $3.29 million. The Vereos system from Philips has an APP of $1.72 million.
Nuclear medicine
Nuclear medicine is the third most active market segment within molecular imaging systems. Like the SPECT segment, Siemens and GE are the most active vendors, with GE having a 67% frequency and Siemens having a 33% frequency. With an APP of $581,000, GE's NM/CT 870 model is the most active. Two solutions from Siemens in this market have lost some momentum when compared to the previous year—the Symbia Intevo 6 and the Symbia Intevo Bold. These systems have APPs of $511,000 and $752,000, respectively.
The specialty segment, which focuses on cardiac imaging, has several solutions; however, our client members have gained interest from suppliers such as GE with a 61% frequency, Philips with a 33% frequency, and Spectrum Dynamics with a 6% frequency. GE's Discovery NM 530c is the most sought-after system and has an APP of $313,000. Based on the data, Philips' CardioMD IV SPECT system is gaining interest, with an APP of $214,000. Finally, there has been minimal activity for Spectrum Dynamics' D-Spect-Cardio system, with an APP of $572,000.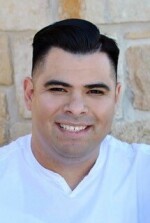 Based on our data, the molecular imaging market appears to be growing as the pandemic stabilizes across the U.S. Providers will continue to build on their relationships with suppliers and strengthen their partnerships. Molecular imaging systems can be configured to the current and future needs of providers, therefore as new technology and solutions begin to hit the market, they will have options at various price points to consider.
About the author: Edward Rodriguez, MBA, R.T.(R) (MR) is a clinical advisor with symplr.