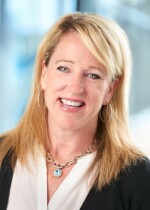 Now or never: Time-tested strategies that will drive patient loyalty
July 30, 2021
By Tess MacGibbon

Loyalty marketing hasn't really entered the health care landscape. Loyalty in health care was discussed in some niche publications about five years ago. The idea even made the pages of mainstream health care journals, such as Advisory Board and JAMA. Most of those initial discussions suggested taking loyalty cues from direct-to-consumer industries. And that's where patient loyalty in health care stalled—in the idea phase.

Leverage the advantages of loyalty in health care
That's unfortunate because health systems are uniquely positioned to leverage the tools and benefits of loyalty. Loyalty in health care has the potential to boost earnings for health systems. And, most importantly, loyalty could improve patient care.

Health systems have an unparalleled opportunity to create and nurture healthcare consumer relationships throughout their entire lifespan—from prenatal to palliative care. However, according to NRC Health, more than one-third of consumers are indifferent to health system brands. And Accenture's COVID-19 Consumer Health Experience Survey 2020 uncovered that "two-thirds of patients are likely or highly likely to switch to a new health system if their expectations are not met." While those are less-than-encouraging statistics, motivated health providers should view loyalty as a gap just waiting to be filled.

The Accenture survey also reports that health systems can expedite their financial recovery and glean patients from competitors by aligning with new consumer expectations. The survey suggests enterprising systems have the potential to surpass their pre-COVID revenue by 5% to 10% within one year. For most health systems, that's potentially hundreds of millions in additional annual revenue.

One of the biggest potential benefits of successfully designing and implementing loyalty in health care—for both health systems and consumers—is centralization of care. When a health system engenders brand loyalty, the patient experience can proceed uninterrupted. A key part of that is keeping medical records aligned with a sole EMR/EHR platform so patients and physicians can maintain a full picture of patient health.

Think loyalty strategy rather than program
Traditional loyalty programs help ensure repeat—hopefully habitual—business by recognizing and incenting best customers with points or rewards, and by letting them know they're a valued part of a larger community.

The ideal outcome of health care is a population of healthy people who will benefit from regular preventive care, but hopefully won't need frequent interactions with their health team. That means the goal of loyalty in health care needs to center on positive, lifelong relationships among health system brands, their patients and their caregivers.


Given that holistic approach, health systems are best served by a full-blown loyalty strategy rather than a loyalty program. Loyalty programs meet the needs of companies focused on expanding transactions. Loyalty strategies are the best approach for organizations with a broader impact on several aspects of customers' lives.

In both cases—loyalty program or loyalty strategy—data is essential. Knowing your customers' preferences, needs, and preferred channels allows you to deliver customer-centric engagement, and create relevant, personalized experiences.

Loyalty has long been considered a retention strategy, but as you continue to leverage your data to better understand your healthcare consumers, loyalty becomes a powerful acquisition tool as well. The better you know your core communities, the more likely you can build look-a-like audiences with similar needs, wants, and requirements to drive targeted acquisition campaigns.

Address health care consumers' needs
Loyalty doesn't happen overnight. It builds and evolves over time. And in health care, the core of loyalty will be a deep and panoramic understanding of your patients.

The Affordable Care Act—which prompted a shift from volume-based to value-based care—transformed consumer expectations. Today's health care consumers are looking for a streamlined experience. We shop around for providers and read patient reviews. We want cost transparency and convenience. (In fact, convenience is our second-most-important decision driver.) We expect a digitally connected health care experience, and we want our private data to be safe.

Every health care consumer deserves to feel like more than a number. Creating an experience in which each patient feels heard, understood, and valued is more possible today than ever before. Today's medical advances—for example, genomic-driven prevention and treatment—can be combined with the delivery of curated content in hyper-personalized communications.

Start incrementally and build
Here are five initiatives your health system can implement now to create more meaningful, loyal patient relationships.

Know your patients:
• Analyze existing data to learn about your customers' needs.
• Conduct post-visit surveys to glean important insights about what your organization has done right and what you can improve.
• Account for changing perspectives: The COVID-19 pandemic caused many patients to defer care. How can you make them feel comfortable reengaging in their health?


Communicate with your patients:
• Create communications that go beyond appointment scheduling and reminders—e.g., emails or social posts reminding them about back-to-school checkups or flu-shot availability.
• Deliver targeted communications about specific health concerns. To do so requires an opt-in environment where a healthcare consumer can directly request certain types of content on specific concerns. Remember, your elderly male patient probably doesn't want an email about endometriosis treatments; it's important that your communications are relevant at the individual level.
• Recognize families when they complete their annual preventive care. Thank them for letting your family of care providers care for their family.

Create a digital home base:
• Design a HIPAA-compliant digital "dashboard" that offers a centralized experience. Put all the conveniences of curated care at the user's fingertips—e.g., electronic medical records; provider communications, appointment scheduling and reminders; telehealth; targeted content; and personalized prevention checklist.

Show patients you care:
• Hold yoga in a park or at one of your facilities.
• Offer celebrity chef-led healthy-cooking classes.
• Provide special maternity gifts to new moms.
• Gift a curated cancer poetry collection upon a patient's first chemo or radiation visit.
• Send an anniversary gift to thank patients for trusting you to provide care.
• Offer congratulations for completing a prevention checklist.
• Provide free coffee and/or lunch in the cafeteria for parents who regularly bring in their children for disease management.
• Offer valet parking to patients who might need it most.
• Host a farmer's market at your hospital campus and share healthy recipes.

Forge partnerships:
• Consider partnering with brands that align with your values and mission. Strategic partnerships have the potential to boost your brand value, extend brand loyalty, and boost value throughout the customer journey. Creating an ecosystem of like-minded, health-promoting brands advances community well-being.

As healthcare systems construct and refine their healthcare ecosystems, new opportunities will arise to serve the specialized needs of their various patient constituencies. Some of those might include in-home vaccinations and preventative care, a "matchmaker" tool to find the right doctor, a prescreening tool to help patients determine if they need to come in, and integrated pastoral care.

The relationship between consumers and healthcare systems has been evolving for years. The COVID-19 pandemic only intensified patients' demands for a transformed experience. A strategic loyalty ecosystem can help health care systems drive engagement, improve patient experience and expand revenue.

Help your health system innovate its way to a lifelong loyalty mindset. Surely others are already paving the way.


About the author: Tess MacGibbon is director of Thought Leadership & Health Care at The Lacek Group, a Minneapolis-based, data-driven loyalty, experience and customer engagement agency that has been delivering personalization for its world-class clients for more than 25 years. The Lacek Group is an Ogilvy Experience company.