By James Laskaris
Controlling costs, increasing revenue, and improving patient outcomes are essential goals for the senior executives of any provider organization.
A challenge to meeting the fiscal objectives is that not all costs are scrutinized until they significantly affect the bottom line. For example, one such line item is the cost of maintaining medical technology. It may be overlooked due to the fact that it represents just a fraction of one or more service lines' overall expenses, or it's assumed to be a part of the cost of delivering a service. The result is that maintenance costs become buried within individual departments' budgets.
Medical equipment has evolved dramatically over the years. Historically, a medical technology was a simple, stand-alone electromechanical device that required basic service and training requirements. Today, prevailing technologies are complex, software-driven systems that are networked and often require proprietary consumables to perform their functions. What once was just a service strategy now requires an overall technology management solution to propel the mission of the provider while keeping costs under control.
In 2019, prior to the COVID-19 pandemic, the U.S. medical equipment maintenance market size was estimated to be worth over $8 billion. It is projected to be valued at more than $21 billion by 2030. This growth is based on software-driven new technologies and the increasing demands that preventive maintenance requires.
Hospitals typically spend approximately 4% over their overall budget on capital equipment. Out of this number, roughly half (2%) is targeted to therapeutic and diagnostic medical equipment. While this may appear to be a small percentage, it's important to consider that very few diagnoses or therapies are made without the aid of medical technology. As a result, acquiring and maintaining the right medical technology is key to the mission of the hospital.
The initial investment of medical technology is closely examined during the buying process. However, other crucial elements associated with medical capital can easily pass under the radar. These include consumables, service, and the training of both the clinician and clinical engineers. All of these are important components in medical technology ownership and can equal or exceed the initial cost of the equipment over the life of the technology.
In a perfect world, a hospital or health system would be able to standardize by using one vendor and service option to meet all of its technology needs. However, few hospitals, if any, have this luxury because of associated costs, varying markets, and user preferences. Another factor to keep in mind is that cost savings often come with risks. As a result, the management of services for the wide variety of vendors and technologies a hospital uses is difficult for all but the most innovative in-house technology management departments.
To assist in medical technology servicing, there are multiple service provider options to choose from, along with a wide mix of service providers, such as original equipment manufacturer (OEM) service contracts (i.e., vendor service), independent/third-party maintenance organizations, and in-house services. Considerations for hospitals in choosing from among the options include hospital demographics, such as the flexibility of the budget, patient volume, the availably of backup systems, and the capabilities of the in-house staff.
Service provider options: Pros and cons
OEM service contracts:
Relative to the location of the provider, an OEM vendor service contract should be able to provide the least amount of downtime for a system. This is due to the vendor's access to diagnostic software and parts, and the training level of its technicians. The primary drawback to this option is the cost. Consider that vendors can realize 50% or more of their profits from their service contracts. Thus, they use services as a source of recurring revenue. As a result, for healthcare organizations, it's essential to negotiate the cost and level of service at the time of purchase. Before committing to a contract, hospitals should fully understand which party is responsible for key activities, such as networking and cybersecurity
Negotiating vendor contracts for equipment a hospital or health system already owns is always challenging, as ownership will somewhat limit negotiation leverage. To overcome this, hospitals should keep competition alive by getting competitive service bids from a third-party provider. Unfortunately, third-party options may be limited for leading-edge technologies that are new to the market.
Another way to create leverage in vendor service contract negotiations is to discuss the potential of future business. Medical technology is progressing in leaps and bounds, often quickly creating technological obsolescence. As a result, the life expectancy of medical capital equipment is much shorter than it was even ten to 15 years ago, and equipment is being replaced more frequently. If the vendor knows they are risking the potential for future business by being inflexible during service negotiations, they may be more willing to negotiate on service contracts for existing equipment.
Pros: Usually associated with limited downtime, and parts and software are readily available.
Cons: The cost is typically higher, networking and cybersecurity responsibilities must be confirmed, and uptime guarantees and equipment coverages must be in writing.
Independent service contracts:
Third-party maintenance organizations have become a big business. Even large vendors such as GE, Philips, and Siemens have found the margins great enough to get into the arena. Like OEMs, third-party contracts come in many forms—ranging from full parts and labor coverage, to labor only. Because they can share specialized biomedical engineers, they service a wide range of high-end technology that in-house programs could not feasibly service, for financial reasons.
The advantage of third-party contracts is there is great potential for cost savings. The downside is these vendors may not be able to service all leading-edge technologies that are new to the market. Another potential challenge is sub-optimal response time, especially if the third-party vendor is not local. As with OEMs, before committing to a contract, hospitals should fully understand which party is responsible for key activities, such as networking and cybersecurity, and be aware of typical response times.
Pros: There is a potential for cost savings.
Cons: May have limited access to OEM propriety parts and software, network and cybersecurity responsibilities must be confirmed.
In-house service:
The most cost-effective method of medical equipment service is a well-run in-house biomedical engineering program. This scenario presents the most risk but offers the highest potential for savings. To achieve the maximum savings available and to limit risk, the manager of the program must not only be technically capable, but also be financially in tune with the hospital's goals.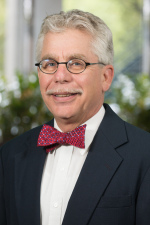 One disadvantage of this type of arrangement is that in the expanding healthcare market, highly skilled biomedical technicians are not always available.
To eliminate the risk that is typically incurred in the first year of bringing in a large piece of capital equipment within the realm of an in-house biomedical engineering program, it's advisable to seek a competitive bid from a maintenance insurance company. Consider an asset management program with such a service.
Pros: The cost is typically lower than the other options, internal parties are responsible for networking and cybersecurity, and there is readily available input on when to replace technology.
Cons: May encounter limitations on staff capabilities, may not have the budget for service training; a risk is limited access to diagnostic software; carries the most financial risk of service options.
About the author: James X. Laskaris is a clinical expert with symplr.