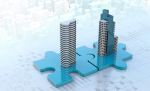 RAYUS Radiology acquires Foundation Radiology Group
July 22, 2021
by
John R. Fischer
, Senior Reporter
RAYUS Radiology has acquired Foundation Radiology Group, a multisite company operating in seven states.

Equipped with 100 radiologists for on-site and teleradiology services, Foundation serves more than 45 health systems, community hospitals, academic medical centers and outpatient imaging facilities in Pennsylvania, New York, Ohio, Michigan, Indiana, Kentucky and Virginia.

"I look forward to seeing further growth with our hospital partners as a part of RAYUS. Our future is bright as part of the nationwide RAYUS Radiology network," said Shawn Kramer, chief operating officer of Foundation, in a statement.

Foundation operates under a hybrid model that enables it to provide clinical consults day and night and produce final diagnostic reads 24/7, 365 days a year. It tallies annually more than 1.5 million diagnostic reads for physicians and other radiologists seeking support from its team of subspecialty radiologists.

The deal is the latest in a series of acquisitions and strategic business decisions carried out by RAYUS Radiology. Earlier this month, it acquired Sand Lake Imaging in Orlando and a majority interest in the Research Radiology Institute. The company was acquired in 2019 by Wellspring Capital Management and also revamped itself this month, changing its name from the Center for Diagnostic Imaging and relaunching as RAYUS Radiology.

A subspecialty practice for advanced diagnostic and interventional radiology, RAYUS operates a network of imaging centers, hospital partnerships and short- and long-term hospitals solutions. Its deal with Foundation further expands the number of providers it serves. "We look forward to working closely with our new hospital partners to continue to provide the highest quality of care for patients and add our existing network to the quality resources already available to these key hospital partners," said RAYUS Radiology chief executive officer Kim Tzoumakas.

Financial details for the deal were not disclosed.