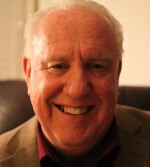 The keys to successfully implementing a reprocessing initiative at an ambulatory surgery center
September 13, 2021
By Ken Diebner

There are many benefits of implementing a reprocessing initiative within an Ambulatory Surgery Center (ASC). By committing to a reprocessing initiative, a facility can reduce supply costs and strengthen its bottom line. To run a successful program, surgery centers should address each of the following critical factors to optimize its results:

1. Don't settle for mediocrity
Today, the average surgery center is only generating about 25 percent of the savings that are available through reprocessing. When we investigate the root cause of what is driving the lack of performance, it is usually tied to one of two main factors: (1) Savings goals have not been set (2) Nobody is monitoring the savings being generated.

We hear people say that their reprocessing program is "running on autopilot," but is it working the way it should be working? It is nice when things run smoothly, but what if your reprocessing program could be saving your facility two or three times that which it is generating today. Is your program really working well? It is important to work with your reprocessing company to identify the potential savings available at your center. Set a monthly savings goal, monitor the progress of your savings against this goal, and communicate the results with your staff, including your surgeons. Set the example for your staff and show them that you are committed to this program by driving activity. Like any other initiative, the better you manage the program, the better the results will be. Don't settle for mediocrity.

2. Train and retrain OR staff on the full scope of your initiative
Over time, we have seen reprocessing programs start strong but languish in mediocrity as the years pass. Part of this is that surgery centers lose focus on the objective – to save money. Part of it is that facilities overlook the need to train new staff members to collect devices that are part of your program. Lastly, as time passes, the number of new devices which can be reprocessed increases, thus it is important to educate the surgical team on the full scope of devices that will drive the greatest savings.

3. Don't just "check-the-box"
All too often, we come across facilities who tell us that they are already engaged in a reprocessing initiative, only to find out that they are only reprocessing non-invasive devices or that they reprocess one or two other invasive devices but nothing else. Granted, reprocessing one or two devices is far better than not engaging at all, but try not to fall into this trap. If you are either an Orthopedic Center or a Multispecialty Surgery Center with orthopedics as a strong part of your operating mix, you should be saving at least $20,000 per OR Suite annually. If not, you may be falling short of your potential. Don't just check the box that says you are reprocessing without looking to see if there are other devices that you can add to your collection efforts that will generate far greater savings.

4. Discuss quality expectations
Reprocessed devices are often held to a higher standard than new devices. For example, when a new device fails, someone on the surgical team goes to the storeroom and picks up another device to use in completing the procedure. The device that failed may be given to the original equipment manufacturer (OEM) representative for a credit, but there are rarely consequences to the OEM when a new device falls short of expectations. Conversely, when a reprocessed device fails, we have seen entire reprocessing programs terminated. Keep in mind that a reprocessed device can only be as good as that of the original OEM device. If the original OEM device has limitations, the reprocessed device will too. Reprocessing companies do not take a device and make it better; they take a device an bring it back to a condition that is substantially equivalent to that of the new device. Granted, there are studies that show that new devices fail five times more frequently than those of their reprocessed counterpart, but when a reprocessed device fails, the fallout is far greater than that which is experienced with a new device failure.

Our advice is to treat a reprocessed device no differently than you would that of a new device. If a reprocessed device were to fall short of a surgeon's expectation, save it; return it to your reprocessing company for a full evaluation.


5. Recognize the differences between reprocessing vendors
While the FDA ensures that all reprocessing companies offer quality reprocessed devices, the similarities between companies stop there. Some reprocessing companies will tell you that "you will save up to 50%" off your acquisition cost only to find out that their assigned pricing is far from a 50% savings. Others will "pool" your inventory in with devices received from other facilities and then make it available for any facility to purchase. Then when you are ready to place an order, you find out that that inventory is not available. You did all the work to collect the devices only to find out that a hospital in New York City or a Surgery Center in San Antonio got the benefit of your collection efforts. Lastly, evaluate the on-line systems offered by your reprocessing vendor to determine if they have systems technology that will help you manage your program. Does your reprocessing company offer user friendly tools to help you trend and track your savings? If not, look for a different reprocessing company as you cannot leave the success of your program to chance. Work with a company who can provide you with real-time information to help you manage your inventory and enhance your savings.

6. Be aware of OEM counter-selling efforts
Reprocessing has been around for more than 20 years and while major manufacturing companies have acquired reprocessing companies to serve the full needs of the marketplace, certain OEMs still try to sell against the value of reprocessing. Some OEMs build new devices with anti-reprocessing technology to prevent their devices from being reprocessed. Some try to discredit the quality of a reprocessed device while others include language in contracts that either prevent you from using reprocessed devices or set such high-volume thresholds to receive their discounted pricing that you cannot fully engage in a reprocessing initiative and remain compliant with their contract. These strategies serve to the benefit of the OEM who is trying to protect their sales volumes and profit margins, but this is done at your expense. As such, stand firm and don't let OEMs minimize the savings that you can generate for your facility. Major GPOs prevent OEMs from restricting reprocessing efforts by eliminating volume commitments, thus follow suit and maximize your savings. Negotiate your best price with the OEM and engage in reprocessing.

The best run reprocessing programs, which generate the greatest amount of ongoing savings, are those that are driven from the executive team down to the OR team and are ones where results are discussed, and adjustments made to maximize your savings.

In a post-COVID19 era, where profitability has been impacted by higher supply costs, lower reimbursement and a more cost-conscious consumer base, reprocessing requires no capital investment to implement and can be the single most significant initiative that you can undertake to reduce supply costs and strengthening your bottom line. With savings that can easily reach $60,000 to far greater than $100,000 annually, it is worth the effort.

About the author: Ken Diebner is vice president at Provision Device Reprocessing Solutions.