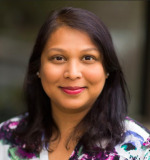 Why we need to address patient leakage in physical therapy
September 24, 2021
By Palak Shah

When a patient goes to the hospital, there's a certain pattern that we as healthcare leaders want them to follow.

Ultimately, our patients should receive quality treatment, get discharged, and be able to continue on their care journey in a straightforward, seamless way. Some patients may require short-term or long-term physical therapy following a procedure, but nobody wants to see them fall through the cracks and face additional issues down the line.

Unfortunately, provider organizations are finding themselves increasingly vulnerable to the financial perils associated with patient leakage.

Every year, healthcare organizations operating on already compressed margins continue to hemorrhage patients and revenue due to unresolved leakage issues. Patient leakage stems from several different factors across the broader healthcare industry, but recent research indicates that rehabilitation referrals are the largest driver of leakage in health systems.

Each leaked patient represents several thousand dollars of lost revenue, and some providers have stated that leakage costs at least 10% of their annual revenues.

As it relates to the physical therapy market, more than half of patients referred to health system physical therapy clinics end up seeking care at third-party clinics or pursuing other options. Most systems have leakage rates of more than 50%, and in some cases, nearly 80% of an organization's referrals will go outside of the system, resulting in a $2.5 billion problem industry-wide.

A major contributor to those rehabilitation leakage trends is proximity to treatment. Simply put, patients are unwilling to travel more than a few miles to an affiliated clinic if they can receive treatment somewhere closer to them.

Beyond the financial impact, patient leakage also disrupts the clinical process. Directives from a doctor can be interrupted if a patient goes outside the organization to continue care, at which point standardization can become difficult or nearly impossible.

Patient leakage is not an issue unique to only one sector of the industry, it afflicts all types of provider organizations, including some of the largest and most efficient hospitals and health systems in the nation. Every organization has room for improvement and the ability to capture significant upside from what is typically a low- to mid- margin service line.

In the face of these lingering challenges, provider executives may ask themselves several questions about what can be done about patient leakage and how to get on the right track.

The answer is twofold: embrace technology and local solutions to recapture patients going to third-party physical therapy clinics.

Over the past 18 months, we have seen healthcare organizations continue to care for their patients despite the major complications introduced by the COVID-19 pandemic.

In the face of the temporary cancellation of elective procedures, hospitals, health systems, and physician practices adopted telemedicine as a critical asset to deliver care and utilize modern technological innovations to meet their patients where they are.

Speaking as a leader in the physical therapy sector, I must emphasize that the value of in-person care services delivered to patients in the comfort of their own homes cannot be understated.

It's crucial to understand that physical therapy is not always convenient for patients and often times, referrals will fall through the cracks and contribute to patient leakage. We already know that distance from care sites can increase the likelihood of leakage, so why not bring physical therapy closer to the patient?

Large health systems have the benefit of sizable resources to fund these efforts, but also have a wide-ranging geographic reach, so another solution for leakage is to embrace the role of local physical therapists. They are eager to help patients recover in the most effective way possible and patients want to be assured that their care is in line with the hospital treatment they initially received.

Additionally, while some appointments may require therapy-specific equipment, most physical therapy can be administered in the home, which reduces another key barrier to delivering care. Patients get the care to come to them, and physical therapists keep them from leaving the system.

Ultimately, that's a dynamic that works to the advantage of both providers and patients. We need to explore those capabilities more seriously going forward if we actually intend on curbing leakage issues.

Patients deserve the best available high-quality care we can offer them, and if that comes in the form of home-based physical therapy, then we have an obligation as healthcare executives to meet them where they are.

If you are an executive at a hospital or health system, then you know that every dollar earned and patient retained is necessary to maintaining the operational success of your enterprise. So, if there's a new way to engage patients and shore up a costly vulnerability, it's in your best interest from a business perspective to pursue that option.

Recognizing the flaws in physical therapy referrals, utilizing local and in-person delivery solutions to resolve leakage issues, and improving clinical standardization, as well as the bottom line, are possible for forward-thinking providers.

About the author: Palak Shah is a physical therapist and the founder of Luna.