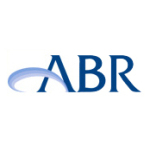 Certification in Hospice and Palliative Medicine for American Board of Radiology Diplomates
March 12, 2008
by
Michael Johns
, Project Manager
The Hospice and Palliative Medicine Certification Program, developed by the American Board of Internal Medicine (ABIM), the American Board of Anesthesiology (ABA), the American Board of Emergency Medicine (ABEM), the American Board of Family Medicine (ABFM), the American Board of Obstetrics and Gynecology (ABOG), the American Board of Pediatrics (ABP), the American Board of Physical Medicine and Rehabilitation (ABPMR), the American Board of Psychiatry and Neurology (ABPN), the American Board of Radiology (ABR), and the American Board of Surgery (ABS), is designed to recognize excellence among physicians who are specialists in the care of seriously ill and dying patients with life-limiting illness.

The field of hospice and palliative medicine is based on expanding scientific knowledge about symptom control when cure is not possible, and appropriate care during the last months of life. The major competencies of subspecialist-level hospice and palliative medicine fall under the broad patient-centered goals of:

* relieving suffering and improving the quality of life for patients and families living with life-threatening illness,
* helping patient and family cope well with loss and engage in effective grieving,
* comprehensive interdisciplinary team management of the physical, psychosocial, social and spiritual needs of patients and their families,
* managing and coordination of the array of challenging problems associated with end-of-life care, including
* the management of the immediately dying patient, and,
* promoting closure and the possibility of growth at the end of life.

The examination will be administered to candidates from the ABIM, ABA, ABEM, ABFM, ABOG, ABP, ABPMR, ABPN, ABR, and ABS at the same time in the same testing centers. Participation in the certification program is voluntary. Certification is not required of practitioners in this field, and the certificate does not confer privilege to practice.

Find out more at The American Board of Radiology website: http://www.theabr.org/HPC_Pri_Req.htm.

This information is reposted with thanks to the The American Board of Radiology.