By James Laskaris
While historically Healthcare Technology Management (HTM) departments were focused on the repair, installation, and safety of medical technology, today's rapid advancements require them to manage a wide array of challenges that range from cybersecurity and networking issues to Right to Repair legislation and the effects and aftereffects of a pandemic.
Cybersecurity and networking
Cybersecurity can be a costly challenge. According to IBM, every data breach costs an average of $9.23 million, making cybersecurity a top concern for HTM departments.
Consider that medical devices and healthcare IT systems increasingly rely on networking to improve efficiencies and outcomes. In addition, provider organizations typically have a large inventory of legacy devices, complex IT infrastructures, and a wide variety of devices and inputs tied to the network. As a result, hospitals and health systems are easy targets for cyber thieves seeking to obtain patients' personal information (e.g., social security numbers, insurance information, and demographic data).
Cybersecurity in healthcare organizations can be performed in various ways, including inhouse, by a third party, or a hybrid. The key to an effective cybersecurity program is to have an up-to-date inventory with the risk assigned to each networked device. This, combined with incorporating passive scanning software, enables staff to watch the network traffic and to monitor active filters and scan devices for potential risks.
Right to repair
Each year, the U.S. healthcare industry spends more than $14 billion providing services via medical technologies. Depending on your vantage point, this data point can represent either an opportunity to generate significant revenue — or be a call to identify cost-saving opportunities.
Medical technology has become more complicated and thus, requires more trained technicians and an increased need to access more parts, service manuals, and diagnostic software. But one challenge is that manufacturers have restricted third-party and HTM departments' access to necessary repair resources.
In 2018, the FDA reported that there is no widespread concern related to servicing medical technology. However, in mid-2021, the FDA published a guidance draft to clarify the difference between remanufacturing and servicing of medical devices. The FDA has indicated that remanufacturing is "the processing, conditioning, renovating, repackaging, restoring, or any other act done to a finished device that significantly changes the finished device's performance or safety specifications, or intended use," by the original equipment manufacturer (OEM). Servicing, according to the FDA, "is the repair and/or preventive or routine maintenance of one or more parts in a finished device, after distribution, for purposes of returning it to the safety and performance specifications" that the OEM established to meet its original intended use.
As the Right to Repair debate continues, HTM departments should be aware of what service support they can expect from any vendor. Before HTM departments sign off on a capital purchase, they should identify options including what service training will be provided and at what cost, and what is the availability and/or requirements of parts, diagnostic software, and specialized tools. These line items should be part of the capital negotiations and weighted against service contracts.
COVID-19
COVID-19 has strained technology resources and budgets and altered buying patterns in unprecedented ways. The detrimental and long-lasting effects are especially evident in technology-dependent patient care areas such as operating rooms and critical care departments.
Key technologies for COVID-19 patients include respiratory support for patients with advanced symptoms, diagnostic lab technologies, and imaging technologies. The increased utilization of these technologies has heightened the need for routine maintenance (and formalized maintenance protocols). Health systems have also delayed the replacement of other non-critical equipment during the pandemic, which has had the effect of further burdening HTM departments to extend the life of equipment that was due for replacement. To help stretch the budget, health systems have been more willing to buy through secondary, certified, used (refurbished) equipment sources.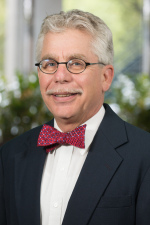 The environment is a critical consideration for protecting patients and healthcare workers. The COVID-19 virus itself is 60-140 nm in size and can be transmitted through the air via coughing or sneezing. When it is embedded in droplets, the particles range from 1 to 5 microns in diameter. As a result, the use of high-efficiency particulate air (HEPA) technology in treatment areas is crucial. This technology captures 99.7 of particles larger than 0.3 microns. UVGI Filtration systems are a combination of either a HEPA or ULPA filter with UV lamps within the system. These are used to kill the virus in addition to capturing it. Both systems can be mobile units, ceiling or wall-mounted, or fit into the air ducts. As with any technology, they require periodic maintenance such as cleaning, changing of lamps, monitoring of electrical safety, and the conduct of airflow tests. Again, these tasks place additional burden on the limited staff of HTM departments.
About the author: James Laskaris is a clinical expert with symplr.