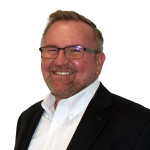 The evolution of service agreements: From break/fix to business intelligence
May 30, 2022
By John Sloss

As medical technology evolves, the expectation of healthcare providers with regard to product service, and the nature of service agreements, evolve as well. While in the past, most med tech service agreements addressed preventive maintenance needs and often had a break/fix element rolled in, multiple dynamics are converging to change the definition and scope of service.

The healthcare technology management (HTM) labor shortage is having a significant impact on service delivery. As large numbers of HTM professionals near retirement age, and the education programs for clinical engineering decrease, the market struggles to attract individuals to meet the demand. As a result, hospitals, third party service providers and medical device original equipment manufacturers (OEM) are all competing for the same resources.

Another major factor shaping the service agreement landscape is the evolution of technology within medical devices; such as connectivity and data sharing between devices and with hospital electronic medical record (EMR) systems. The HTM professional skill set required today is quite different than it was in recent past, along with the type of service desired.

At the same time, hospitals continue to struggle with cost containment. Medical equipment acquisition and maintenance are a major investment; therefore, hospital leaders are seeking ways to not only save money in this area but also to capitalize on insights that advanced technologies can provide.

While in the past a hospital wanted specific information related to device uptime, now they are delving deeper and demanding more meaningful and complex information, such as device utilization. The question is no longer, "what is my device's uptime?", but rather, "how often was my device ready for use, how often was it used, and how did it impact patient care delivery?"

All of this is reshaping how service agreements are constructed, provided and managed. In the future, I see service evolving from traditional one-off visits from an HTM professional for preventive maintenance and repairs, to a "service as a service" model where the OEM leverages HTM resources to provide hospitals with insights derived from its devices.

While hospitals in the future will still require service agreements that include preventive maintenance and repairs to keep devices patient ready, services will need to continue expanding to include these value-added components. The OEM/HTM becomes less of a break/fix entity and more of a partner, offering ongoing business intelligence that hospitals can leverage to maximize their device assets, drive greater profitability, better patient outcomes and better cost containment.

To support the evolution of technology and required services, the structure of agreements and execution of service must consider:
• Attracting a new generation to the healthcare technology management field, recasting HTM from techs who fix broken machines to specialists who play a vital role in furthering healthcare digital transformation
• Creating new services that provide information required to drive hospital efficiencies and patient outcomes, and go beyond the "wrench turning" on the device
• Repositioning service agreements from a "fix what is broken" mentality to an ongoing partnership among the service provider and hospital or delivery network for continuous improvement and enhanced care delivery

Safe, reliable and available medical devices always will be critical to patient care. As technologies advance to deliver not only diagnostics/therapy but also insights that hospitals can aggregate and analyze for broader clinical and business decision-making, their support and service structure must advance as well. As an OEM, we continue collaborating with hospitals and delivery networks to create service agreements that support high-quality, cost-effective care delivery.

About the author: John Sloss is the senior vice president of medical and safety services at Draeger.