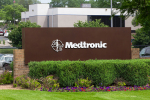 To buy Intersect ENT, Medtronic must sell subsidiary: FTC
May 16, 2022
by
John R. Fischer
, Senior Reporter
To complete its acquisition of Intersect ENT, Medtronic must sell Fiagon, one of the company's subsidiaries.

The Federal Trade Commission ordered the company to sell the Intersect ENT's subsidiary to Hemostasis in order to proceed with its $1.1 billion, all-cash acquisition. It must make the sale within 10 days of completing the acquisition.

Just like Medtronic, Intersect and Fiagon manufacture navigation systems for the ear, nose and throat, and balloon sinus dilation products. Fiagon is a nascent competitor in these markets. Medtronic revealed last August that it would acquire Intersect.

Following this, the FTC determined that adding Fiagon would make Medtronic into a monopoly in the ENT and balloon sinus dilation spaces and potentially drive up costs for healthcare providers and patients, while limiting competition. The instructions to sell it are part of the agency's aim to reduce anticompetitive megamergers. "Today's action by the FTC is part of our efforts to combat the problem of rising healthcare costs. These are already concentrated markets for critical medical instruments. Medtronic is the top provider of ear, nose and throat navigation systems. We are requiring Medtronic to divest Fiagon because we are concerned that the deal would otherwise lead to higher prices and reduced innovation in this important medical care market," said Holly Vedova, director of the agency's Bureau of Competition, in a statement.

In a complaint, the FTC says that selling Fiagon would make it a "competitive threat to Medtronic's continued market dominance in ENT navigation systems and would provide physicians and their patients new and innovative treatment options in competition with Medtronic and its other competitors."

It added that Johnson & Johnson and Stryker were the only "significant competitors" currently in both spaces, along with a few other smaller competitors in each market, and that as a result, combining Fiagon and Medtronic would tighten an already narrow market and increase the company's already large stake in those areas.

In addition to the sale, Medtronic and Intersect also will have to obtain prior approval from the FTC for 10 years before buying ENT navigation systems and balloon sinus dilation assets. Hemostasis, which manufactures bleeding control and wound healing technologies, must obtain prior approval for three years before transferring any of the divested assets to any buyer, and for seven additional years before transferring any to a buyer that manufactures and sells either type of solution.

The Commission, which unanimously approved the order, will monitor activities from all companies to ensure that they are complying with the requirements and keeping the market competitive for U.S. doctors and patients.