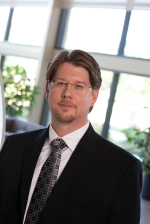 It's time to rethink medical device support services
August 03, 2022
When it comes to maintaining medical equipment, break/fix is just one piece of the puzzle, and decisions around support services are no less consequential than capital equipment purchases themselves. As healthcare providers seek to lower costs and improve efficiency, service contracts should be scrutinized, ensuring they include everything necessary for long term success. According to David Phillips, the Services and Solutions delivery marketing leader at Philips, that means support to improve productivity, productive life and limiting the downside risk with the equipment.

Boosting productivity – Tapping into productivity insight
"Part of the evaluation would be to understand your utilization, workflow, efficiency, patient volume, and to benchmark these against the competition, and against best practices," Phillips says. A good service agreement will also include productivity solutions through software clinical services, upgrades to clinical education and training, and advanced utilization and workflow knowledge, including consulting.

In that sense, a good equipment service contract provides a road rather than a destination. Leveraging tools to support peak productivity, like Philips Performance Bridge, an analytics application suite that can analyze metrics to increase operational efficiency while targeting cost reductions, makes maximizing value a constant work in progress.

Recognizing the strengths and weaknesses of your own service team, or health technology management (HTM) department, is another imperative to determining the right equipment coverage. Service contracts should support a facility's training needs with the utmost flexibility, whether that means primarily working on the system in-house, or stronger collaboration with original equipment manufacturer (OEM) engineers. Philips provides packages that include hands-on and virtual training for corrective and planned maintenance requirements, and makes sure on-site HTM departments receive foundational clinical training that is built into training packages for each system.

A recipe for non-obsolescence and extended product life
It's not uncommon for purchased capital equipment to be operated for 10 to 15 years, and a good service contract should keep those systems running at the latest software release, and have the latest OS patch updates applied, while controlling cost through a predictable fee. In addition to ensuring the equipment is well-maintained, compliant and protected, it also serves the bigger picture goals of decreasing unexpected downtime and warding off early obsolescence.


Many OEMs have options to extend the life of the equipment that can be incorporated into an equipment support strategy. "The ability to add a few more years of useful life to the equipment adds up to strategic flexibility, particularly at the cusp of a major change in underlying technology," says Phillips.

Reducing product vulnerabilities and risks
Long gone are the days when medical equipment functioned independently of other hospital technology, but just as digital connectivity increases capabilities, it brings its own set of risks and challenges. Ensuring that the equipment at your facility, particularly things purchased at different times or from different vendors, are clinically compatible, requires updating and upgrading the systems while also keeping staff training up to date. Depending on the needs of a particular facility, vendors will offer different ways of including these updates in a service agreement, and the risks of outdated software are too great for any healthcare provider to manage.

Including future enhancements as part of the contract, like a software subscription or "Technology as a Service" is one method for keeping equipment up to date and lowering risk. The key feature of these support offerings is to maintain the system at the latest version release with UpToDate patches. On one end of the spectrum, vendors may offer agreements of this type as all-in-one offerings with unbounded access to entire suites of applications, or addressing a specific area of focus to the customer. The right choice depends on the provider. On the other end, providers can pick and choose the enhancements of interest and incorporate those specific items into a support agreement. However, doing this requires alignment between the clinical and operational departments within the hospital. The benefit of such arrangements is the peace of mind that the system would be kept updated at a predictive and fixed budget, which may be even lower than purchasing these upgrades a la carte.

"Taking the right measures to protect systems from virus intrusions, malware and other cyber vulnerabilities is key," said Elizabeth DiSaia, North American business marketing manager for cybersecurity at Philips. "Service contracts that include cybersecurity updates and software upgrades address this need by minimizing connected medical systems' exposure to vulnerabilities, while improving efficiency and productivity."

Entering a medical equipment service agreement is a long-term commitment that should not be taken lightly. Get to know the specific needs of your facility and make sure your service partner can deliver what you will require. Your success is tied to the success of your equipment, and in today's healthcare ecosystem, that means so much more than just making sure the technology works.

Sponsored by Philips.