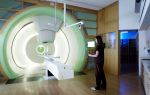 First patient enrolled in European consortium proton therapy clinical trial
September 09, 2022
by
John R. Fischer
, Senior Reporter
The PROTECT-trial consortium, a group of radiotherapy stakeholders, has enrolled the first patient in its PROTECT-trial.

The "PROton Versus Photon Therapy for Esophageal Cancer – a Trimodality Strategy" trial is a randomized controlled study comparing clinical outcomes of proton therapy to photon radiotherapy, chemotherapy and surgery for locally advanced esophageal cancer.

The aim behind it is to improve outcomes for these patients, while reducing treatment-related side effects and improving quality of life. The consortium is also using it to validate a model-based approach for a broader use of the treatment.

The trial will include 396 patients, and will leverage data on the benefits of proton therapy from multiple European centers for the first time. The consortium expects to complete it by 2027.

"This sets the direction for the future use of proton therapy and could provide meaningful evidence for the benefits of proton therapy, which is needed to expand its use and identify the patients that benefit the most from treatment with protons," Dr. Karin Haustermans, co-chief investigator and medical director of the proton therapy center ParTICLe at UZ Leuven, Belgium, said in a statement.

The consortium is a private-public collaborative project made up of 12 proton therapy centers, 17 academic partners, and more than 30 clinical trial sites across eight countries. Heading the project is professor Cai Grau, from Aarhus University in Denmark.

As part of the trial, it will assess and improve selection criteria for referring and treating patients with proton therapy, and create shared guidelines for reimbursement.

The European Particle Therapy Network designed the study, which was launched in August 2022. IBA is one of two industry collaborators involved in it, and will offer its expertise on proton therapy solutions. Six of the company's centers are involved in the trial.

"We are very proud to be involved with the consortium and look forward to seeing the results of this study which we hope will produce high-quality clinical evidence on the advantages of proton therapy," said Olivier Legrain, chief executive of IBA.