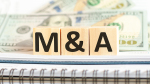 McKesson to acquire Rx Savings Solutions for $875 million
September 20, 2022
by
John R. Fischer
, Senior Reporter
McKesson Corporation is adding Rx Savings Solutions (RxSS) to its company portfolio in a deal valued at up to $875 million.

A prescription price transparency and benefit insight business, RxSS contracts directly with health plans and large self-funded employers to facilitate prescription cost savings benefits for patients. Its members can use its evidence-based, proprietary machine-learning to understand available options for therapy and find more affordable prescription alternatives covered by their insurance.

McKesson will pay $600 million upfront, plus a maximum consideration of $275 million that is contingent upon how well RxSS does financially throughout the 2025 calendar year.

Upon completion of the deal, McKesson plans to make RxSS part of its Prescription Technology Solutions business, which produces solutions for patient access, affordability and adherence. Its addition will add new capabilities to McKesson's broad portfolio of pharmacy, provider, payer, and biopharma services.

"We expect the acquisition of Rx Savings Solutions to accelerate McKesson's growth priority in biopharma services by extending our ecosystem of differentiated medication access solutions to patients," said Brian Tyler, chief executive officer of McKesson, in a statement.

Together, both companies build the basis for new outcome management programs that facilitate the needs of provider offices, pharmacy counters and direct patient tools for biopharma and payers.

RxSS serves more than 17 million patients currently, and additionally updates medication changes when needed and provides ongoing medication reminders to improve adherence.

"By joining McKesson, we will be able to offer an exceptionally broad set of services to our clients and strengthen our leadership in prescription price transparency," said Michael Rea, a clinical pharmacist who founded and currently leads Rx Savings Solutions.

The deal is subject to customary closing conditions, including regulatory review.

It is expected to be completed in the second half of Fiscal 2023.