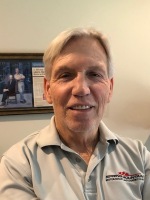 Five Minutes in Healthcare - Jim Sharkey
December 28, 2022

Five Minutes in Healthcare is where I discuss current events with some of the industry's most influential leaders.

This week, I wanted to do something a little different, and catch up with an industry icon who I haven't spoke to in a long time.

Jim Sharkey's career started in the Army, which soon brought him to Siemens as a field service engineer. Later, he started his own business as a reseller of used oncology equipment, and the rest is history.

Here, we recap his exceptional career, his perspective on some major industry events, and discuss what he and his family are doing now.




We hope you enjoy the conversation. Please tell us what you think, and let us know who you would like to see interviewed next.