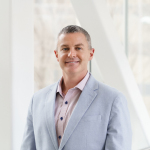 Navigating DME coverage in 2023
January 24, 2023
By Ryan Bullock

Durable Medical Equipment (DME), also known as Home Medical Equipment, has been around for centuries. The business of DME started in the 1920's via funeral homes and by the 1950's was referred to as the "sick room" business. With the vast amounts of innovation helping us live better at home, DME has become a normal interaction for most patients to live happier and healthier lives. There are over 1,000 different DME items and no shortage of providers who specialize in various areas of DME. Provider specialization is required to ensure patients can obtain the right equipment, for the right needs, at the right time, with an advocate that is there to help them navigate the nuances of their health insurance plan which often varies from plan to plan.

Unfortunately, navigating DME is complex even for the seasoned professional. We ought to ensure they have the tools to help them navigate through their journey successfully as we move the healthcare industry into placing the patient in the driver's seat. It is important to ask patients how they go about navigating through their health plan and ultimately receiving care.

Understanding how the patient journey is different for the product category versus the demographic is also vital. For example, a patient looking for equipment that is typically dispensed by a pharmacy may simply drive to the pharmacy they provided at the intake of their appointment. Whereas items that are more personal in nature, like breast pumps, may involve a patient shopping around for the pump that fits their lifestyle best.

After understanding how patients engage with the products, it is important to help them navigate between the hundreds and sometimes thousands of different providers in a given network. If a provider directory is the patient's means of finding the right provider then test the search. Would a patient know to search "DME" or would they type in "breast pump"? Is it important to show providers that are close in proximity or is the expectation that there is a variety of products shipped to their door? Whatever is determined as important, ought to be optimized for a patient partner.

Understand the difference in health plans
Ensuring continuity of care is another important aspect. With coverages varying from plan to plan, patients are oftentimes caught at a fork in the road unsure of which way to go. This is even more common in the Medicare and Medicaid spaces. As an example, incontinence products pricing varies heavily from manufacturer to manufacturer, absorbency levels, and size-to-size. In states like Kentucky, the type of provider who can supply the products also varies. It means one day a patient in need may be able to obtain incontinence products, then when they change plans either intentionally or through a state shuffle, they may lose coverage to the products they need. Health plans should consider evaluating the benefits that are available in a given market to their patient base so their benefits at a minimum ensure there are no disruptions and at best offer additional value they wish to promote.

Know what to expect from DME providers
DME providers are incentivized to meet patients where they are at. They should be vocalizing to their health plan partners the barriers, obstacles and constraints that patients experience. Oftentimes, they engage with more patients per plan than most other provider types but are greatly underutilized.

A patient should expect for a DME provider to be the insurance coverage expert. They should work tirelessly to assist the patient with obtaining necessary equipment that includes coordinating with physicians and health plans to collect necessary paperwork and approvals. The DME supplier should also provide culturally competent care and ensure the patient understands the benefits of the equipment and supplies. This should be evident by the patient's continued usage of the equipment.

A health plan should expect the DME provider to forge direct relationships with the patients. They should educate them on the policies and health plan expectations so that the culture of the health plan is embedded in the interaction with the health plan.

Ultimately, navigating DME coverage in 2023 is going to be difficult. It will take collaboration among all of the stakeholders to make it successful. We ought to spend time ensuring that our map for our shared members is clear to avoid any headaches or accidents.

About the author: Ryan Bullock is the COO at Aeroflow Healthcare.