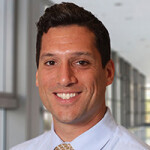 Dr. Iahn Gonsenhauser
January 31, 2023
(Fort Myers, Fla. – Jan. 9, 2023) --- With extensive experience in hospital leadership and administration roles, Iahn Gonsenhauser, M.D., will serve as Lee Health's new chief medical officer.

In his role, Dr. Gonsenhauser will provide oversight and strategic direction for 2,400 employed and independent physicians, and advanced providers on the health system's medical staff.

He will work in a dyad partnership with Jennifer Higgins, Lee Health's chief nursing officer. Together, Dr. Gonsenhauser and Higgins will foster a culture of excellence within the health system.

"Iahn will elevate Lee Health's focus on physician relationships to improve engagement with other clinicians – leading to improved satisfaction and loyalty to Lee Health as the system of choice, allowing us to achieve our strategic objectives," said Dr. Scott Nygaard, Lee Health's chief operating officer. "As the chief medical officer, he will help us continuously improve the safety, efficiency and quality of already great patient care in the Southwest Florida community."

Dr. Gonsenhauser came to Lee Health from The Ohio State University Wexner Medical Center in Columbus, Ohio, where he was the chief quality and patient safety officer. In this role, he directed and supervised quality and patient safety, patient experience and epidemiology for a seven-hospital, 1,400-bed health system.

Some experiences include helping to create and direct a COVID-19 call center and rapidly scaling from a capacity of zero calls a day to 8,000 calls each day, and creating and deploying a health system-wide quality and value metric cascade strategy to engage frontline clinicians and nurses with enterprise goals.

Dr. Gonsenhauser received his medical degree and completed his residency training in internal medicine at The Ohio State University College of Medicine.

He also has a Bachelor's Degree in Psychology/Neuroscience from Syracuse University in New York and a Master's Degree in Finance/Bioscience Entrepreneurship from the Case Western Reserve University Weatherhead School of Management. Before his medical training, Dr. Gonsenhauser spent six years working in the biomedical research fields of physiology, genetics and the cognitive science of aging.

He began his role with Lee Health earlier this month.