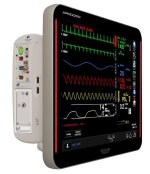 Spacelabs pays $2.5 million to settle allegations of overcharging VA and DLA for monitoring equipment
February 20, 2023
by
John R. Fischer
, Senior Reporter
Spacelabs Healthcare, a developer of remote patient monitoring solutions, has settled accusations of overcharging the U.S. government for equipment by paying a sum of $2.5 million.

The case, United States ex rel. Gebhardt v. Spacelabs Healthcare, Inc., alleges that Spacelabs violated the False Claims Act between 2014 and 2019 by failing to follow the Price Reductions Clause in a contract with the U.S. Department of Veterans Affairs that required it to sell equipment to the government at lower prices offered to another customer.

It also failed to follow a related clause in a Defense Logistics Agency contract, according to the plaintiffs.

"Federal contractors are expected to deal honestly with federal agencies and faithfully abide by the terms of their government contracts," said U.S. Attorney Matthew Graves for the District of Columbia in a statement. "This settlement demonstrates that our office will diligently investigate and hold accountable those companies that fail to live up to their end of the bargain and unfairly overcharge taxpayers."

The claims were made by Marci Gebhardt, a former Spacelabs government business specialist, and Christopher Kelley, a former Spacelabs government accounts manager, under the qui tam or whistleblower provisions of the FCA, which allow private parties to file an action on behalf of the U.S. in exchange for a portion of any damages recovered. Gebhardt and Kelley will receive $437,500.

SpaceLabs Healthcare did not respond for comment.