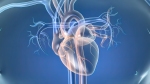 Cardiac Imaging New Product Showcase
March 06, 2023
The following are just a few of the products and services that are raising the bar on what's possible in cardiovascular medicine.

Soteria.AI Image-Guided Cardiology Systems
Omega Medical Imaging
The first-ever FDA-approved AI-enabled X-ray system for cardiology.

The Soteria.AI from Omega Medical Imaging represents the next-generational leap in image-guided X-ray systems. Designed specifically for cardiology labs, Soteria.AI combines the newest, most advanced technologies in medical imaging and delivers spectacular image quality and the ultimate radiation protection — reducing dose by up to ~84%.

As the newest, most advanced system in medical imaging, Soteria.AI delivers the performance and safety Omega is known for. An AI-enabled ROI drives an ultrafast secondary collimator that goes beyond mere filtering to block radiation and provide unrivaled protection and state-of-the-art image processing. Installation in days, not months.

Shatter your expectations with the Soteria.AI. Learn more at omegamedicalimaging.com

Reveal 35C X-Ray Detector
KA Imaging
Lateral radiographic spectral images taken with KA Imaging's Reveal 35C detector, powered by SpectralDR™ technology, have shown coronary calcium — an indicator of coronary artery disease. SpectralDR™ bridges the gap between conventional X-ray and CT by enabling dual-energy subtraction. The Reveal 35C detector uses identical clinical techniques associated with state-of-the-art mobile DR X-ray and, with a single exposure, provides bone and tissue differentiation. "Conventional radiography doesn't highlight coronary calcifications well; while studies show that dual-energy images are better suited for this task. By enabling lateral radiographic spectral images, SpectralDR™ opens new possibilities for cardiac imaging," said Amol Karnick, president and CEO of KA Imaging. Learn more at kaimaging.com

Studycast System
Core Sound Imaging
The Studycast system is more than just a PACS, it's a total workflow solution.

From exam to chart, Studycast provides a unified platform for your cardiac lab — supporting imaging studies and diagnostic tests, including Holter and EKG. The cloud-based system enables you to view diagnostic-quality images immediately — no VPN needed. Work securely from any Internet-connected device, and take post-exam measurements in the browser.

Studycast connects seamlessly to your EMR, imaging equipment, and even AI, without sacrificing speed, security, or advanced features. Standards-based structured reporting tools automatically populate with measurements, and include interactive diagrams, automatic calculations, and a built-in Advisor to keep you accreditation compliant.

Call (866) 209-3393 or email info@corestudycast.com to schedule a demo, or visit us online at www.corestudycast.com.

Cardius X-ACT+
Digirad
Step up to the ultimate Digital Cardiac Camera with the X-ACT+ from Digirad. Only the X-ACT+ gives you the power of CT technology based Attenuation Correction with the convenience and affordability of traditional SPECT. As the most cost-effective hybrid imager in cardiology, the X-ACT+ will bring your lab to the forefront of solid-state imaging with full field-of-view, triple-head, dedicated cardiac imaging. Don't settle — get it all with the X-ACT+ from Digirad. Learn more at digirad.com.