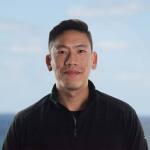 Michael Yoo
May 30, 2023
Mt Laurel Township, NJ – May 22, 2023 – RetireeFirst, the premier retiree benefit management solutions and advocacy service provider, today announced the appointment of industry veteran Michael Yoo as the company's first Chief Information Officer.

The strategic hire further advances RetireeFirst's ongoing commitment to preserving and enhancing retiree benefits. As the benefit management industry's digital transformation continues to take hold, the solutions and products offered must keep pace without sacrificing the element of customer service. As RetireeFirst looks to scale operations and expand its footprint to tend to a broader array of clients, Yoo will be instrumental in protecting data and retaining the legendary people-centric approach the company is known for.

"We are thrilled to have Michael join our executive leadership team," said John Dulczak, CEO, RetireeFirst. "His deep understanding of technology, strategic vision, and leadership expertise will infuse our product roadmap with the technological advances needed to blaze new trails of innovative disruption."

Yoo has over 15 years of experience in information technology with a background working in global enterprises, small, and hyper-growth mid-size organizations. He has a passion for creating and optimizing high-performing technology operation teams, identifying and reducing risk, creating scalable enterprise processes, and ensuring technology is aligned with business objectives to scale rapidly and positively impact the client experience.

"By joining the RetireeFirst team, I see a prime opportunity to combine my technology, information security, and compliance experience to enhance our position as an industry leader through elevated technological innovation," Yoo said. "I'm eager to build on RetireeFirst's stellar reputation as a top-performer by leveraging the latest industry trends to significantly accelerate our digital initiatives."

To learn more about the company and how it creates a seamless benefits experience that drives value for group plan sponsors and their retirees, follow RetireeFirst on LinkedIn and Twitter. For more information on RetireeFirst, its team, services, and partnerships, visit www.retireefirst.com.


About RetireeFirst
RetireeFirst is the premier retiree benefit management solutions and advocacy service provider, proven to enhance the experience and outcomes for group plan sponsors and their retirees. Founded in 2005, the company partners with all major national health carriers and hundreds of labor unions, public sector entities, and private corporations nationwide. RetireeFirst designs solutions that preserve and enhance benefit quality while driving material cost savings. Its unparalleled advocacy service creates a seamless benefits experience and connects members to programs that improve their health and wellness. RetireeFirst is HITRUST certified and has been awarded a full URAC Core Accreditation for its commitment to upholding federal regulatory requirements and improving business processes. Headquartered in Mount Laurel, NJ, RetireeFirst's award-winning team, solutions, and services have received industry praise, world-class NPS scores, and a Philadelphia Biz Journal Best Places to Work award. For more information on RetireeFirst's people-centric approach, our services, and our broker, consultant, or carrier programs, visit retireefirst.com and follow RetireeFirst on LinkedIn and Twitter.