By Lars Thording
Heart Rhythm Society's annual conference, held this year in New Orleans, May 19-21, represents the premier event for physicians, technologists, scientists, managers, and vendors associated with electrophysiology.
This year — as usual — the exhibit hall was abuzz with the excited voices of physicians hearing about new technologies, fellows eagerly learning the fundamentals of the specialty, and vendors eagerly demonstrating their new products. Compared with the last two years, attendance was impressive, with lots of traffic and discussions happening at the exhibit booths. In fact, we saw about twice as much traffic at our booth this year compared to the year before, a sign that we are now back to a prepandemic normalcy — at least in the world of trade shows.
This year's conference, in most ways, was no different from other years: large medtech companies launching new technologies and long sessions about breakthroughs in technology and methodology to treat patients with atrial fibrillation and other heart conditions. Electrophysiology is no longer a new area of clinical treatment, but the medtech companies are not slowing down their rapid pace of new technology development: Every year, every big technology company has a new revolution to introduce.
This year, for example, Biosense Webster introduced its OPTRELL Mapping Catheter, yet another advanced mapping catheter with new functionality to offer to the discerning electrophysiologist. Meanwhile, Biosense Webster already has other mapping catheters, and you would think that this launch would simply cannibalize Biosense Webster's own products. However, in electrophysiology, everything is about physician choice, and the company with the most technologies, catheters, and systems wins.
For the same reason, Biosense Webster also presented about pulsed field ablation (PFA), which is all the rage in electrophysiology these days, and about new radiofrequency ablation technology. The other giants of electrophysiology technology — Abbott, Medtronic, Philips, and Boston Scientific — typically follow the same recipe: Launch a new product and present studies that demonstrate you are on the cutting edge with that new technology.
With PFA, you simply have to participate. However, compared to the past two years, when PFA took physicians by storm, the discussions this year around this new ablation technology were more sober and realistic. It's an interesting pattern of innovation to observe: The initial introduction of a promising new technology creates a lot of excitement and expectations about paradigmatic change in the industry — and then, when the studies and the devices start coming out, a more practical and realistic tone comes to characterize the discussions. Innovations take a long time to change an industry where physicians have learned and succeeded with known technologies. It takes more than a "better" technology to drive mass adoption to a brand-new technology. It takes time, and it takes a lot of money.
Sprinkled in between the large exhibit booths were all the smaller vendors — the entrepreneurs, the startups, and the more specialized companies with narrow product portfolios. These booths are always interesting to visit. Every year, there are dozens of new remote heart monitoring companies attending. These are the "feeders" of the industry — when more arrhythmias get diagnosed, more patients are treated for the condition.
Subtle but important shifts
Proliferation of new technology, introductions to new procedural methodologies, study after study about patient outcomes and technology, and lots of remote monitoring are all staples of the Heart Rhythm Society conference. But the dialogue is changing in electrophysiology, even if only a little bit. Here are a few observations I found interesting:
This year, Innovative Health had submitted a poster for presentation, and it was accepted. Many posters were accepted, so that is not in itself anything new, but Innovative Health's poster was about the economics of electrophysiology, a topic that is almost never discussed at HRS.
HRS is about clinical and technological aspects of electrophysiology. How to pay for the technology has historically been taboo at HRS, and for good reasons: Every time a new technology is introduced (which, as mentioned, happens all the time in electrophysiology), it comes with a higher price tag than the last generation of the technology. So the cost of electrophysiology procedures just keeps going up year after year. At some point, unless reimbursement grows at the same pace, it is simply not profitable for hospitals to provide electrophysiology procedures. But this is not a discussion you want to have at HRS, where you are introducing more expensive technologies and selling the appeal to the physician.
This year, not only did Innovative Health get to present about how single-use device reprocessing can reduce the cost of devices used in electrophysiology procedures, but there were also several other poster presentations that looked at the economics of reprocessing. I think this is a great sign that physicians are beginning to get engaged in the financial sustainability of their practice. I also believe that this newfound engagement is caused by the reality that many electrophysiology labs are seeing declining profits of the service line, and physicians have been asked to change what devices or systems they use. Ultimately, if the electrophysiology lab isn't profitable, the hospital will close the service line and the physician will have to find a different place to practice.
In addition, on Nov. 1, 2022, the Centers for Medicare & Medicaid Services (CMS) published its new physician payment final rule, and while hospital reimbursement continues to increase moderately, physician reimbursement for electrophysiology ablation has come down by more than 30 percent in the period 2021-2023. This new economic reality for physicians could also have driven some of the interest in the economics of reprocessing.
Another new theme that we heard more frequently than before is the environmental impact of medical device use in electrophysiology. The environmental footprint of healthcare is not a new topic at all; in fact, many hospitals have practiced environmentally preferable purchasing (EPP) for years. What's new is that the physician is now interested in this, a trend already observed in Europe. Electrophysiology catheters have a very large carbon emissions footprint, both because of the materials used and because of the manufacturing process; and physicians wanted to discuss this and learn about reuse technology that would allow them to reduce their contribution to the carbon footprint of a procedure.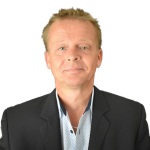 Finally, supply chain resilience was brought up often in discussions with physicians — another topic that physicians have historically not been interested in. However, the pandemic shortage of PPE and the post-pandemic shortage of things like chips for electrophysiology devices have meant that most physicians have experienced product backorder situations that sometimes result in cancelled procedures. And while physicians aren't terribly interested in the supply chain, they are passionately interested in their ability to conduct procedures. The dominance of single-use devices in electrophysiology has become a topic of conversation.
My wish for next year's HRS conference is that these new topics graduate from peripheral conversations to influence how we talk about new product launches. Are they economical? Are they environmentally sustainable? Are the devices single-use? This would demonstrate a true transition from the myopia of technology to a broader discussion of how electrophysiology can impact health equity, hospital finances, patient access, and environmental responsibility.
About the author: Lars Thording is the VP of marketing & public affairs at Innovative Health LLC.