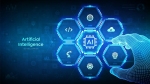 VUMC, Duke to create framework dictating safe and effective use of AI in healthcare
November 20, 2023
by
John R. Fischer
, Senior Reporter
In almost all areas of healthcare, AI is being increasingly deployed to address various tasks, from scheduling appointments to diagnosing the presence of lesions on scans. But because of its novelty, there is a lack of guidelines for ensuring providers know how to use these solutions effectively and safely.

Vanderbilt University Medical Center and Duke University School of Medicine are aiming to change this by developing a maturity model framework, funded by a $1.25 million grant from the Gordon and Betty Moore Foundation.

The framework will include guidelines and capabilities that organizations can use to properly assess and select the right AI solutions that best meet their needs and explain what safeguards they need to make sure they used these technologies safely. This includes comprehensively documenting which algorithms are currently deployed, their value, who is monitoring them, and who is accountable for their use.

"If we are to realize the full potential of AI technologies, health systems must develop a more mature process for implementing these tools. Improving oversight of AI technology in health care systems is crucial for ensuring the safety and efficacy of patient care," said Michael Pencina, chief data scientist at Duke Health and the Duke School of Medicine's vice dean for data science, in a statement.

Pencina will lead the project alongside Dr. Peter Embí, a professor and chair of the department of biomedical informatics, and senior vice president for research and innovation at VUMC; Laurie Novak, associate professor in Vanderbilt's Department of Biomedical Informatics and director of its Center of Excellence in Applied AI; and Nicoleta Economou, director of algorithm-based clinical decision support oversight at Duke AI Health.

All four will work over the next year with the Coalition for Health AI (CHAI), a community of academic health systems, organizations, and expert practitioners creating standards and reporting guides for Health AI; the University of Iowa; and various health systems to identify components to include in the framework.

"Creating a maturity model framework for health AI will enable health systems to identify their strengths and weaknesses when procuring and deploying AI solutions, ultimately driving the transformation of healthcare for the better," said Economou.