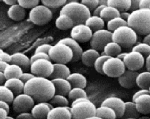 Reports of Ultrasound Bubble Contrast Agents Are Overblown, Physicians Say
July 16, 2008
The reports of serious side effects and deaths being linked to the contrast agents Definity made by Lantheus Medical Imaging, and Optisom, made by GE Healthcare, are overblown, say Dr. Christopher M. Kramer, a professor of radiology and medicine at the University of Virginia Health System and Dr. Don Black, vice president of research and development for the medical diagnostics division of GE Healthcare.

FDA placed a black box warning on the two agents last October after receiving about 200 reports of serious allergic reactions and deaths due to the contrast agents.

However, Dr. Kramer told DOTmed News that upon reviewing the cases, it became clear that the deaths occurred because the patients who were given the dye were terminally ill.

In May, the FDA removed its more serious black box warnings on these two contrast imaging agents, called "bubbles," which are used to improve echocardiographic images of the left ventricle. The agents, used with ultrasound, contain gas bubbles that help doctors spot small clots and other heart abnormalities.

The FDA warning continues to say that patients with cardiopulmonary disease should not use the contrast agents.

"Following the October 2007 changes, FDA received reports from physicians who were especially concerned about the extent of Optison and Definity label changes," according to an FDA Advisory Committee Briefing Document called "Safety Considerations in the Development of Ultrasound Contrast Agents," published on June 24.

"The physicians noted that the contrast agents might provide essential diagnostic information in some of these patients. FDA also obtained two published reports that suggested two other products in this category, Optison and SonoVue, did not cause pulmonary or systemic hypotension, when pulmonary hemodynamics were monitored invasively," the FDA advisory committee paper said.

FDA has most recently been working with the Optison and Definity manufacturers to develop a risk and management program. This program consists of two major studies: One is an observational study to be conducted using an administrative database in which mortality will be compared between critically ill patients who receive a contrast-enhanced echocardiogram and critically ill patients who undergo echoes without contrast dye.

The second study will obtain pulmonary homodynamic data from patients who are undergoing right heart catheterization as well as contrast-enhanced echocardiography, the FDA says.

"FDA has finalized the risk management plan with the manufacturer of Definity and has approved labeling changes that remove most of the contraindications cited in the October, 2007 warnings, as well as monitoring procedures upon patients with pulmonary hypertension or unstable cardiopulmonary conditions.

"FDA is working with the manufacturer of Optison to effect similar changes to the label and to finalize a risk assessment and management program," according to the FDA paper published last month.

"FDA remains concerned about the safety of these products and they continue to contain a boxed warning that highlights the risk for serious cardiopulmonary reactions," the paper concludes.

GE's Dr. Black says that the concern about ultrasound bubbles was an "over-interpretation" of patients who were already sick and should not have had the procedure.

He says that ultrasound bubbles have the fewest side effects of any contrast media, but sometimes give the least information. Other contrast media include iodinations and gadolinium dyes.

Iodinations are used with X-rays and CT scans. These dyes are used to look at coronary vessel blockages with angiograms and also for tumors in body cavities, such as the abdomen. (See https://www.dotmed.com/news/story/6518.)

The gadolinium dyes, considered the most dangerous dyes for patients with kidney disease, are used with MRIs and are most commonly used for tumors or abnormal structures, Dr. Black says.

"If you have a patient with cancer, it may be more important to use a more risky gadolinium or iodine contrast dye and see where the structure is, than to not take any risk at all," he adds. "In other words, just like with the ultrasound bubbles, the benefit of using MRI or CT with contrast media should outweigh the risk of using contrast to the patients. In the vast majority of cases, we clearly think it does."

Dr Black notes, "It was quite a shock to the FDA after Vioxx and other drugs were taken off the market" so the agency is being particularly cautious now.

He says GE is trying to work with the FDA to try to come up with an appropriate warning label.

"Every company wants to do the right thing. Everyone is trying to figure out where the appropriate balance is between risk and benefit. But there's not enough progress being made because everyone is afraid of the regulatory process," Dr. Black says.

He adds, "We're going through a bump now. It seems to many of us that we need more scientific discussion. Concern of the public is just about safety; they don't realize the benefits derived from being able to see the structure and function of organs."

Meanwhile, GE has several products in the pipeline. The company is working on new contrast media for MRI, ultrasound and X-ray CT and some of the models seem to be safer in preclinical studies than the dyes on the market today, Dr. Black says. Meanwhile, GE has just won approval of another ultrasound bubble product in Japan.