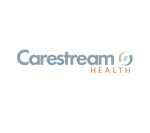 Carestream Health Inks Worldwide Oncology Marketing Agreement With Onconcepts
June 03, 2009
by
Rabia Paracha
, Staff Reporter
Carestream Health, Inc., and Onconcepts have signed an exclusive worldwide marketing agreement that enables Onconcepts to immediately begin selling Carestream Health's portfolio of digital oncology products and services.

Sales professionals from Onconcepts will market products that include the KODAK 2000RT CR Plus System and related digital oncology systems from Carestream Health. Onconcepts' dedicated sales force will provide consulting and IT support to help cancer treatment facilities achieve a smooth transition to digital technologies.

The founders of Onconcepts, Michelle Donowsky, Robert Jones and Dan McGee, have 40 years of combined experience in radiation oncology and have been directly involved in the clinical development and technical support of Carestream Health's oncology business. The company was started in cooperation with Carestream Health, with the goal of providing improved customer service to healthcare organizations focused on the treatment of cancer patients.

"As a new company run by individuals with significant experience in oncology imaging systems, we are committed to helping healthcare providers of radiation oncology find solutions to problems they face every day," said Donowsky. "The commitment to total customer satisfaction with the sale, support and training for Carestream Health's digital oncology offerings is foremost for Onconcepts."

Carestream Health's 2000RT system is an all-in-one CR solution for portal, simulation and dosimetry quality assurance imaging that offers greater convenience than radiographic film and is more affordable than direct digital imaging technologies. A single 2000RT system can support multiple treatment rooms and simulators, and can be integrated with existing practice management systems so that oncologists can view images using existing workstations.

About Onconcepts
Onconcepts was founded with the primary goal of improving cancer care through efficient, high-quality products that meet the needs of the radiation oncology environment. The three founders-Michelle Donowsky, Robert Jones and Dan McGee-have a forty-year combined experience base in the clinical, technical and service aspects of radiation oncology. For more information, please visit www.onconcepts.net.

About Carestream Health, Inc.
Carestream Health, Inc., is a leading provider of dental and medical imaging systems and healthcare IT solutions; molecular imaging systems for the life science research and drug discovery/development market segments; and x-ray film and digital x-ray products for the non-destructive testing market. Headquartered in Rochester, N.Y., and serving customers in more than 150 countries, Carestream Health is an independent company operating within the family of companies owned by Onex Corporation (TSX: OCX.TO) of Toronto, Canada. For more information about Carestream Health, contact your Carestream Health representative or visit www.carestreamhealth.com/.