Unfortunately the SIEMENS 4U Siremobil C-Arm (listing #281066) has been sold or is no longer available. Please browse the listings below to find another item that may match your search criteria.
Navigate between different listing types using these quick-access tabs
Advanced Search
Popular Models
Quick Links
"4u siremobil" Equipment Listing Search Results: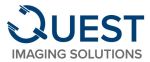 KenQuest provides all major brands of surgical c-arms (new and refurbished) and carries a large inventory for purchase or rent. With over 20 years in the medical equipment business we can help you fulfill your equipment needs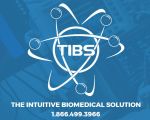 INTUITIVE THINKING • INTUITIVE WORKS • INTUITIVE SOLUTIONS • Contact TIBS today for your GE OEC C-arm Sales, Service or Parts. Parts & systems in stock now. Exchange or sell us your old C-arm. Call 866.499.3966 or email sales@tibscorp.com.