Unfortunately the MEDISON Accuvix V20 Prestige Ultrasound - OB / GYN (listing #1459966) has been sold or is no longer available. Please browse the listings below to find another item that may match your search criteria.
Navigate between different listing types using these quick-access tabs
Advanced Search
Popular Models
Quick Links
"accuvix v20 prestige" Equipment Listing Search Results:

Bayer HealthCare Multi Vendor Service will repair your transducer with the same precision and care you provide to your patients. Now offering TotalREPAIR on 140 transducer models! Call us at 1-844-5100 or visit www.mvs.bayer.com to set up an order today.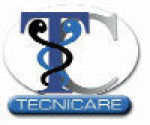 We are a dedicated Ultrasound Company. As GE Wholesale Approved Company we deliver the best quality in our systems, full refurbished by GE and BRAND NEW PROBES. We will support you to buy the best system that meet your needs. Give us a call!!!