by
Brendon Nafziger
, DOTmed News Associate Editor | September 24, 2010
The quality of hospital care in the United States continued to improve, according to a Joint Commission report released this week.
The fifth annual report that canvassed more than 3,000 hospitals accredited by the organization found upticks in around 24 "accountability measures" over an eight-year period in heart attack, heart failure, pneumonia, surgical and children's asthma care.
On most individual process of care measures, hospitals achieved scores of 90 percent or better - meeting they provided the proper evidence-based treatment nine out of 10 times, according to the report, dubbed Improving America's Hospitals: The Joint Commission's Report on Quality and Safety 2010.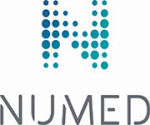 Numed, a well established company in business since 1975 provides a wide range of service options including time & material service, PM only contracts, full service contracts, labor only contracts & system relocation. Call 800 96 Numed for more info.

"Hospitals have devoted enormous resources and energy to change their clinical processes and improve on their performance measures in order to improve outcomes for patients," the commission's president Dr. Mark R. Chassin said in a letter introducing the report. "As we show this progress, we also point to the road ahead - the need to use performance measurement as part of the effort to maximize health benefits to patients."
For evidence-based treatments, hospitals achieved around 95 percent composite performance on 12.5 million opportunities to perform care related to the measures, the Joint Commission said. In 2002, the hospitals got 82 percent composite performance on 957,000 opportunities.
For instance, in 2009, almost 98 percent of hospitals provided proper heart attack care, such as giving aspirin at arrival or beta-blockers at discharge, compared with only 89 percent seven years earlier. For surgical care, such as giving antibiotics an hour before surgery, overall performance improved to 96 percent, up from 77 percent in 2004. For pneumonia care, results jumped more than 20 percentage points - in 2002, this measure was only at 72 percent. By 2009, it reached 93 percent.
Children's asthma care, such as offering home management plans, also saw large gains, moving from around 71 percent in 2007 to close to 88 percent in 2009.
Still, it wasn't all good news. Hospital performance lagged on two measures introduced in 2005. Surveyed hospitals only reached a 55 percent performance on providing fibrinolytic therapy within half an hour of arrival to heart attack patients, and only 68 percent performance on giving antibiotics to ICU pneumonia patients within 24 hours of arrival.
"While the data show impressive gains in hospital quality performance, improvements can still be made," the report concluded.