by
Brendon Nafziger
, DOTmed News Associate Editor | February 10, 2012
Imaging advocates say new reporting tools for MRI prostate scans could help make the modality more useful for men and possibly one day eliminate thousands of unnecessary prostate biopsies.
Currently, an international effort from radiologists is underway to standardize the reporting of MRI prostate scans in an effort to make the interpretation of scans more uniform. The results could make data-gathering for clinical studies easier and also ensure patients at last fully benefit from new MRI technologies that might transform the way prostate cancer cases are diagnosed, managed and biopsied, according to the initiative's backers.
"It's hard to get data across multiple institutions, hard to duplicate others' work," Dr. Jeffrey Weinreb, the American College of Radiology's representative in the initiative, told DOTmed News when we spoke about the current state of MRI prostate imaging. "It makes it difficult to use this clinically if everyone's using different reports and words."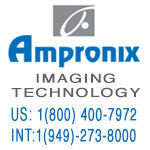 Special-Pricing Available on Medical Displays, Patient Monitors, Recorders, Printers, Media, Ultrasound Machines, and Cameras.This includes Top Brands such as SONY, BARCO, NDS, NEC, LG, EDAN, EIZO, ELO, FSN, PANASONIC, MITSUBISHI, OLYMPUS, & WIDE.

The project, announced this week, is called Magnetic Resonance Prostate Imaging Reporting and Data System, or MR PI-RADS, and is modeled after a similar system that revolutionized breast imaging, the Breast Imaging Reporting and Data System, or BI-RADS, which began in the late 80s and standardized breast image reporting.
ACR said the new system, expected to be released next year, would be based on initial work done by one of its partners, the 22-year-old European Society of Urogenital Radiology. Also involved is AdMeTech Foundation, a Boston-based nonprofit that has run a campaign to promote imaging for prostate cancer, called "Where is our Manogram?"
Reporting for duty
The importance of developing standards is that MRI has advanced to the point where it can start to make a bigger difference in prostate patients' lives, the project's founders said.
Technological advances over the past few decades mean doctors now have a well-stocked arsenal with which to detect prostate cancer and possibly even gauge its aggressiveness, with techniques such as diffusion-weighted imaging, which checks cellular density (cancer's dense), in vivo MR spectroscopy, which can measure cell membrane turnover (cancer has lots of turnover), and dynamic contrast-enhanced scans, which give information on vascularity (cancer is very vascular).
"Keep in mind the prostate is about the size of a walnut, and we're trying to look for little tiny things in the prostate," Weinreb said about the technological challenges involved.