by
Loren Bonner
, DOTmed News Online Editor
A new study spells out the important role that the advanced medical technology industry plays in generating U.S. jobs, family income and exports. The study released today by the Advanced Medical Technology Association puts this in perspective by weighing the real and potential threats to the industry, including a new tax that's projected to cost the industry approximately $3 billion a year over the next seven years.
"The stakes are high and if changes occur in the operating environment that negatively impact industry revenues there would be significant job losses and output reductions in related sectors of the economy," Simon Tripp of the Batelle Technology Partnership Practice, who helped author the study, said in a press conference today.
Story Continues Below Advertisement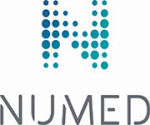 Numed, a well established company in business since 1975 provides a wide range of service options including time & material service, PM only contracts, full service contracts, labor only contracts & system relocation. Call 800 96 Numed for more info.

According to the study, the advanced medical technology industry is responsible for generating approximately 1.9 million U.S. jobs, total personal income of more than $113 billion, and nearly $382 billion in national economic output on an annual basis.
Industry supporters believe these economic benefits are not something that the U.S. can afford to lose right now.
"We're one of the few manufacturing industries that has been adding jobs at a time over the last two decades when manufacturing employment has been plummeting," said David Nexon, senior vice president of AdvaMed, in a press conference.
But current policies are stifling growth ahead. Nexon says that the U.S. tax system is uncompetitive for high-tech manufacturing industries like medical technology.
"Taxes our government applies to activities conducted in the U.S. are two and half times higher than the taxes foreign governments levy on those same activities abroad and on top of that now we face a counter-productive medical device tax," he said.
Unless these policies change, Nexon wonders if the industry's bright future will be made in America or somewhere else.