by Brendon Nafziger and Loren Bonner
The election at the tail end of the year made you ponder imaging's future. But there was plenty of news beyond that this year including potential advances in MRI technology and making medical imaging equipment kid-friendly. Here's the complete list of your favorite stories in 2012.
Story Continues Below Advertisement
As a Master Distributor for major brands Barco, Philips, and Sony, we offer custom imaging solutions. With our renowned OEM Solutions and Service/Repair Center, Ampronix is a one-stop shop for HD Medical LCD Displays--Printers--Recorders--4K Cameras
10. What does Obama's re-election mean for imaging?
The fate of health care reform was hinging on who would be elected president in 2012. Obama's re-election in November means that health care reform will move forward, and subsequently, imaging will take some blows. That's according to many experts, including Dr. Frank Lexa, a professor in the department of radiologic sciences at Drexel University in Philadelphia, who spoke with DOTmed the day after the results came in. In a nutshell, he said lower reimbursements and more federal oversight into the use of advanced imaging in clinical practice will present new challenges to the field.
Read the story here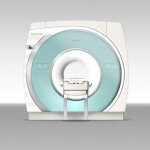 9. When will 7-Tesla MRI be here?
MRI seems to be something you like to read about — at least in 2012. If all goes according to plan, 7-Tesla MRI will be the next advance for the modality not just for research purposes but in the clinical space as well, surpassing 1.5T and 3T for sharper, clearer pictures of the heart. James Meng, R&D director of MR at Siemens Healthcare, told DOTmed News that there are only about 40 7-T machines installed worldwide, none of which have been cleared by the U.S. Food and Drug Administration. They are currently being used by scientists to investigate how to scan the heart.
Read the story here
8. Russia: the next proton therapy frontier?
Dr. Arkadi Stolpner is on a mission to bring advanced imaging to his country. The Russian doctor/entrepreneur established the first private MRI center in St. Petersburg and he plans to do the same with proton therapy with the goal of expanding access to the advanced cancer treatment. The facility will be the first, privately-funded proton center in St. Petersburg. Already, there are three facilities that offer proton therapy in Russia, all run by physics research institutes. Stolpner's proton center will cost between $135 and $145 million to construct. It's expected to start treating patients in early 2016.
Read the story here
7. Conserving helium a constant concern, now MRI makers jump in
Every year, millions of liters of liquid helium are consumed in the production and maintenance of MRIs, which need the substance to keep magnet materials cold enough to work properly. But the non-renewable source is quickly drying up. MRI makers, like GE Healthcare, are taking proactive steps to conserve the naturally occurring element. GE introduced technology a decade ago to recycle helium in the MRI magnet and most recently the company said they've invested roughly $1 million in technology to bolster helium recycling and conservation in their factory production.
Read the story here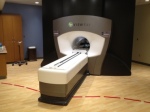 6. MRI-guided radiation therapy inches one step closer to market
New technology always excites the masses, and an integrated MRI and Cobalt therapy system, from the Cleveland-based ViewRay Inc., is no exception. The device has been in the works since 2000, and this spring it received 510(k) clearance from the U.S. Food and Drug Administration. ViewRay said a technology like this will be able to help oncologists better confine the radiation to the tumor during treatment, which can move several centimeters every few seconds.
Read the story here
5. Making medical imaging equipment kid-friendly
X-ray imaging equipment doesn't always have labels indicating whether, or how, it should be used optimally with kids. That matters, because controlling radiation dose during scans is more important with children than adults — they're more radiosensitive than grown-ups and they have a longer life ahead of them in which to develop radiation-induced cancers. That's why the Food and Drug Administration is now trying to get manufacturers to make sure their X-ray imaging devices, from CT scanners to fluoroscopy machines, are more kid-friendly. In May, the agency issued a draft guidance document urging OEMs that are applying to get new products approved to submit data showing they're safe with children. If not, they should label the equipment accordingly. Now, the rules aren't final, and once they are, they won't be binding. Still, the agency says it reflects their "current thinking" on the topic.
Read the story here
4. No Twitter, no patients?
If your hospital isn't using social media to promote services and get potential patients in touch with doctors, it could be missing out. "I believe (social media is) not an option, it's a requirement," said Dr. Farris Timimi, Mayo Clinic's social media guru. In a talk at the World Health Care Congress in April, Timimi explained how Twitter, Facebook and other online tools can help attract patients and also recruit subjects for research into rare diseases. Timimi described how his own hospital popularized a surgical technique for wrist pain invented by a Mayo surgeon using YouTube clips of a baseball player who underwent the procedure. Later, a Twitter Q&A with the surgeon helped to convince a young woman to visit the Minnesota hospital for the operation. "Without Twitter...[it] wouldn't have happened," he said.
Read the story here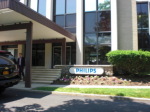 3. Just north of NYC, Philips scientists create tomorrow's devices
About an hour's drive north of New York City in the small town of Briarcliff Manor, Philips Research engineers are tinkering with the future of medicine. On an leafy campus in a building that looks like it served as a high school in the 1950s, the Dutch conglomerate's scientists are working on new ways to predict patient outcomes in the ICU and track and destroy cancer. In June, DOTmed News toured the facility, getting hands-on demonstrations of some in-the-works technologies, such as a tool that uses ultrasound and laser light to help doctors find cancerous lymph nodes for less invasive biopsies. Philips hopes its new products will help it achieve an ambitious goal. By 2015, it wants half a billion people worldwide to have used or been treated by a Philips health care device. "Philips is now really a health and well-being company," Philips Research's general manager, Henk van Houten, said during our visit.
Read the story here
2. CT techs get their own peer-reviewed journal
Tens of thousands of radiologic technologies are certified to work in computed tomography, and the number's growing. According to the American Registry of Radiologic Technologists, which keeps track of these things, some 50,373 RTs were CT-certified as of December 2012, up 10 percent from spring of last year. The American Society of Radiologic Technologists, a professional society for RTs, has been taking note. Earlier this year, as reported in our second-most-read story of 2012, it created a new version of its bimonthly peer-reviewed journal, Radiologic Technology, to satisfy the growing hordes of CT techs. The CT-focused edition, which is published quarterly, launched with the January/February issue. This version of the publication goes to ASRT members who list CT as their continuing education preference, and journal readers can earn CE credits by taking CT-related quizzes.
Read the story here
1. Colon cancer screening update excludes virtual colonoscopies
Bizarrely, for two years in a row DOTMed News' most-clicked story has involved... colonoscopies. You like reading about them! But if you're like most Americans, you don't like undergoing them. Only 60 percent of Americans in the screening age get screened for colon cancer, according to the American College of Physicians, whose new colon cancer-screening guidelines, based on a literature review, made for the most-read story of 2012. In the guidelines, published in March, the ACP advised all adults over 50 to get screened for colon cancer. High-risk groups, such as African Americans and those with a relative diagnosed with the disease, should start screenings at 40. The group recommended a fecal occult blood test yearly, a flexible sigmoidoscopy every 5 years, and an optical colonoscopy once every decade. CT colonographies should be had every 5 years, if you're going to have them at all, but, notably, the group omitted CTC from in its guidance statement of recommended modalities. That's because, in part, the U.S. Preventive Services Task Force found "insufficient" evidence for the procedure, the ACP said.
Read the story here