Physician-owned distributors come under scrutiny
by
Nancy Ryerson
, Staff Writer | March 28, 2013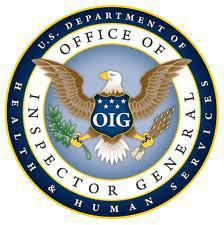 The Office of the Inspector General released a Special Fraud Alert on physician-owned entities on March 26. The alert calls the entities "inherently suspect" under an anti-kickback Social Security statute because they create the opportunity for financial incentives to impact physicians' health care decisions.

Physician-owned distributorships are groups of physicians who take the place of distributors in the supply chain. After purchasing devices from a manufacturer, the POD then sells them, typically to the hospital where the physicians themselves practice.

Most PODs buy implantable devices for the orthopedic space, especially for the spine. Up to 25 percent of implantable spine devices may be provided by PODs, according to the Advanced Medical Technology Association (AdvaMed), which first worked with the OIG to analyze PODs back in 2006.

"The risk is that the physicians that own the distributorship will choose products and implantable devices based on the fact that they have an ownership interest in the distributorship that is selling the devices," Andrew Van Haute, associate general counsel at AdvaMed, told DOTmed News.

The OIG is concerned that biased purchases would lead to unnecessary medical procedures and put patients at risk.

The anti-kickback statute was instituted in the Social Security Act to protect patients from that kind of scenario, making it a criminal offense to "knowingly and willfully offer, pay, solicit, or receive any remuneration to induce, or in return for, referrals of items or services reimbursable by a Federal health care program." The OIG is responsible for upholding the anti-kickback statute.

Using products from PODs also poses a risk to hospitals.

"If a POD is found to be in violation of a kickback statute, and is essentially referring products and using products inappropriately based on financial gain, then the hospital in which the surgeons operate is just as liable under the anti-kickback statute," says Van Haute. "So it's a big risk for hospitals as well, not just the doctors."

The Healthcare Supply Chain Association also supports the alert, and recommends that hospitals use GPOs rather than PODs to achieve cost savings.

Is a legal POD possible?

Supporters of PODs and POD members say the arrangements help save hospitals money, as they can offer products at lower prices and eliminate the middleman in equipment purchasing.

They also say PODs can be run legally. The American Association of Surgeon Distributors (AASD), an organization comprising 10 POD members, developed a set of standards that would allow PODs to function with the law.

You Must Be Logged In To Post A Comment
Registration is Free and Easy.
Enjoy the benefits of The World's Leading New & Used Medical Equipment Marketplace.
Register Now!