From the December 2013 issue of HealthCare Business News magazine
RSNA
RSNA Gold Medals
In a tradition that originated in 1919, Gold Medals are presented each year to individuals who have rendered exemplary service to the science of radiology and who have received unanimous approval by the RSNA Board of Directors. Three individuals received the distinct recognition this year.

Carestream Health is a leading provider of quality X-ray systems and detectors that are designed to maximize diagnostic confidence, workflow and patient satisfaction. Follow the link above to see our complete portfolio of digital radiography solutions.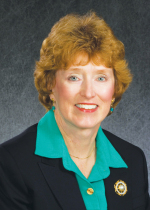 A world-renowned thoracic radiologist, 2008 RSNA President Theresa C. McLoud, M.D., is one of the foremost educators in her field as well a passionate promoter of the globalization of radiology.
Along the way, McLoud has forged new territory for women, serving as the first woman in the history of radiology at Massachusetts General Hospital (MGH) in Boston to hold the rank of professor at Harvard.
A Boston native, McLoud earned her medical degree from the McGill University Faculty of Medicine in Montreal, Quebec, Canada, where she also completed her residency training in radiology. Following a thoracic imaging fellowship at the Yale University School of Medicine in New Haven, Conn., she quickly became an assistant professor of diagnostic radiology at Yale. In 1976, she returned to Boston and joined Harvard Medical School, where she has been professor of radiology since 1993.
McLoud's research in interstitial lung disease, CT of the thorax, lung cancer imaging and occupational lung disease has taken her around the world.
McLoud has conducted more than 150 postgraduate courses and published more than 200 scientific papers, reviews and book chapters. Now in its second edition, her 1998 text, Thoracic Radiology: The Requisites, remains a popular and comprehensive introductory work.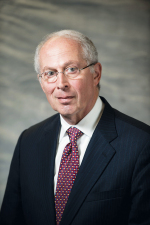 Harvey L. Neiman, M.D.
Harvey L. Neiman, M.D., has served as chief executive officer of the American College of Radiology (ACR) since 2003 and will retire in spring 2014.