by Eyal Aharon

Whether it's an upcoming concert featuring your favorite musician or a popular Broadway show you'd love to see, you always wind up asking yourself the same question as the show nears: Should I get tickets?
Is it worth the investment? You may know you will enjoy the program immensely, but decision-making on the purchase of tickets usually involves contemplating their prices. Are they too high? Just right? Or surprisingly low? At the end of the day, we simply wish to attend these events – but for most of us, the final decision is usually guided by cost.
Story Continues Below Advertisement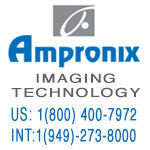 Special-Pricing Available on Medical Displays, Patient Monitors, Recorders, Printers, Media, Ultrasound Machines, and Cameras.This includes Top Brands such as SONY, BARCO, NDS, NEC, LG, EDAN, EIZO, ELO, FSN, PANASONIC, MITSUBISHI, OLYMPUS, & WIDE.

It seems to me we've entered a rather similar scenario in medical imaging following the recent decision from the Centers for Medicare & Medicaid Services (CMS) to have
Medicare cover lung cancer screenings
. Some background: CMS announced its proposed decision in late 2014, which was then finalized, to reimburse yearly low dose CT scans for lung cancer screenings among high risk patients. CMS went on to define the eligibility criteria for radiology departments, radiologists and patients.
So, you may be wondering, "What particular show is this?" In this situation, the show comes in the form of reimbursement. Who doesn't want reimbursement? But if your organization wants to reap the benefits of the
CMS lung screening decision
and maximize the potential for reimbursements, you have to first invest in tickets to this show. If not, your organization will not enjoy the possibilities for reimbursement during years that will see a surge in CT scan volume nationwide. You may find yourself on the outside, hearing about how great the show is from your peers.
The costs for reimbursement
So, how can organizations punch a ticket to this show? The scenario created by the CMS decision comes down to the critical element of dose, for which the necessary level for reimbursement qualification is defined as 3 mGv. To get into this show, an organization must be scanning at or below this new defined level and their radiologists must be able to interpret images scanned at that dose with diagnostic confidence.
To equip radiologists with the ability to read studies scanned at the required dose level might be a challenge for many provider organizations, who lack the necessary resources to successfully implement and read CT images at 3 mGv without any external third party assistance.
| | | | |
| --- | --- | --- | --- |
| | Pages: 1 - 2 - 3 | >> | |