TARRYTOWN, NY, USA I January 07, 2016 I Progenics Pharmaceuticals, Inc. (Nasdaq:PGNX) announced today that it has begun enrollment in its pivotal Phase 3 clinical trial evaluating 1404, a small molecule being developed as an imaging agent for prostate cancer. 1404 targets prostate specific membrane antigen (PSMA), which is abundantly expressed on prostate cancer cells.
This Phase 3 clinical trial is expected to enroll approximately 450 patients with newly diagnosed low-grade prostate cancer who are candidates for active surveillance, but nonetheless are planning to undergo radical prostatectomy. This multi-center, open-label trial will evaluate the sensitivity and specificity of 1404 in correctly identifying whether or not patients have clinically significant prostate cancer (generally, Gleason score >3+4). In this trial, patients will be imaged prior to their scheduled radical prostatectomy. The truth standard in establishing the sensitivity and specificity of 1404 will be the histopathologist's grading of the prostate tissue removed in the prostatectomy, which will be compared to the 1404 image assessments. An interim analysis of the study will be performed after approximately one-third of the subjects have been enrolled to assess futility and evaluate the need for a sample size re-estimation.
Story Continues Below Advertisement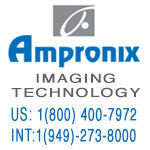 Special-Pricing Available on Medical Displays, Patient Monitors, Recorders, Printers, Media, Ultrasound Machines, and Cameras.This includes Top Brands such as SONY, BARCO, NDS, NEC, LG, EDAN, EIZO, ELO, FSN, PANASONIC, MITSUBISHI, OLYMPUS, & WIDE.

"An imaging agent like 1404, which may discriminate clinically significant prostate cancer from indolent disease, would provide a useful tool for disease management and treatment, as well as further supporting the use of active surveillance," said William J. Ellis M.D., Professor, Department of Urology, University of Washington School of Medicine and Lead Investigator for the Phase 3 Study. "The goal of active surveillance is to monitor low-grade disease and avoid the risks and complications associated with unnecessary surgical or therapeutic treatments; however, biopsies and other measures currently used to monitor disease progression have their own limitations and risks, curtailing the broader use of active surveillance."
"Commencing this Phase 3 study represents a significant step forward in the clinical development of 1404 and our efforts to bring forward a portfolio of PSMA-targeted imaging agents to help detect and monitor prostate cancer," stated Mark Baker, CEO of Progenics. "We look forward to the timely completion of this trial as we advance 1404 for the detection of clinically significant disease in prostate cancer patients who are candidates for active surveillance."