"We are thrilled to partner with MedPro and offer its customers the high-quality equipment and customer service they deserve," said Chris Cella, CEO at Sentient Lasers. "We are looking forward to relocating our headquarters in a couple of months to a bigger, more functional and workflow efficient space in Park City, and providing companies like MedPro and its customers with even more transparency into our product and operations."
For more information on Sentient Lasers and its Blue Dot Certification, visit www.sentientlasers.com. To learn more about MedPro, visit www.medprolasers.com.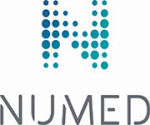 Numed, a well established company in business since 1975 provides a wide range of service options including time & material service, PM only contracts, full service contracts, labor only contracts & system relocation. Call 800 96 Numed for more info.

About MedPro
Founded in 2001, MedPro is one of the biggest used cosmetic laser equipment dealers in the world. Based in Marlton, New Jersey, the company offers spas, clinics, hospitals, imaging suites, plastic surgeons, dermatologists and private practices the opportunity to improve its level of patient care and remain competitive by upgrading their equipment at a lower cost than buying new. From shipping and delivery to installation of delicate medical equipment, MedPro handles every aspect of the process. For more information, visit www.medprolasers.com
About Sentient Lasers
Founded in 2009, Sentient Lasers is a leading company in the pre-owned aesthetic laser industry that delivers the highest quality, most reliable pre-owned aesthetic lasers to physicians and med spas around the world. Sentient Lasers buys, sells, warranties, and provides service contracts for aesthetic lasers, IPL and RF devices. The company is revolutionizing the pre-owned laser industry with its proprietary Blue Dot Certification, a rigorous 20-point inspection and refurbishing process that ensures quality, longevity, safety, and clinical efficacy for aesthetic lasers. Based in Kamas, Utah but relocating to Park City in a couple of months, Sentient Lasers focuses on providing the best customer experience available, making it easier for businesses to diversify their practice and help other physicians gain market share in the fast-growing space. For more information, visit www.sentientlasers.com
Back to HCB News