by
Lauren Dubinsky
, Senior Reporter | May 03, 2018
A trial investigating the use of focused ultrasound to treat the major motor symptoms of Parkinson's disease recently treated the first patient at NewYork-Presbyterian/Weill Cornell Medical Center.
The trial will ultimately recruit more than 100 patients with advanced, medication-refractory Parkinson's disease.
"[We] hope that the results will help us and the FDA determine whether this experimental therapy can be a safe and effective noninvasive option for patients who are having difficulty with medical therapy," Dr. Michael Kaplitt, neurological surgeon at the medical center, said in a statement.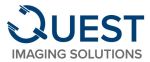 KenQuest provides all major brands of surgical c-arms (new and refurbished) and carries a large inventory for purchase or rent. With over 20 years in the medical equipment business we can help you fulfill your equipment needs

Patients are also currently being enrolled at the University of Maryland Medical Center and The Ohio State University Wexner Medical Center. Additional sites are expected to participate as well.
The patients will be treated with Insightec's Exablate Neuro device, which received FDA approval for essential tremor in 2016. They will then be followed for one year to determine the treatment's overall effectiveness and durability.
This trial is on the heels of a pilot study that included 31 Parkinson's disease patients treated with focused ultrasound at six sites in the U.S. and Canada, and the results are awaiting publication. Another pilot trial published in
JAMA Neurology
in November studied the use of focused ultrasound to treat tremor-dominant Parkinson's.