Chicago, Illinois, November 28, 2018 – Intelerad Medical Systems™, a leader in enterprise workflow and medical imaging solutions​, today announced that Radiology Associates, PA (RAPA) of Little Rock, Arkansas -RAPA - has deployed the Intelerad Diagnostic Viewer, Inteleviewer™ to enhance their existing PACS infrastructure, along with the SmartWorklist™ from Clario Medical.
InteleViewer is a workflow-rich diagnostic imaging platform that delivers high performance, even in sub-optimal network environments. InteleViewer is a compromise-free solution that combines the flexibility of a zero-footprint viewer with all the benefits of a feature-rich diagnostic workstation with full sub-specialty support including neuro, MSK, women's imaging and more. The platform significantly boosts radiologist's efficiency with the Clario SmartWorklist, a unified worklist driven by an intelligent assignment engine, as well as sophisticated pre-fetching, auto routing and dynamic streaming technology that ensures images are available to the radiologist the moment they need them.
According to RAPA Chief Information Officer, Jeff Wieler, Intelerad was selected to fill their diagnostic viewer needs based on industry reputation and performance. "The combination of Inteleviewer with the Clario SmartWorklist provides our team of 35 radiologists with superior performance and the flexibility to read anywhere, anytime from a zero-footprint, universal worklist" said Wieler. "The combined solution supports the integrated workflows of our provider network of over 50 imaging centers, clinics and hospitals across Arkansas."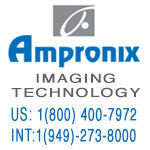 Special-Pricing Available on Medical Displays, Patient Monitors, Recorders, Printers, Media, Ultrasound Machines, and Cameras.This includes Top Brands such as SONY, BARCO, NDS, NEC, LG, EDAN, EIZO, ELO, FSN, PANASONIC, MITSUBISHI, OLYMPUS, & WIDE.

Intelerad will continue to work closely with Radiology Associates, PA with an eye to the future, according to Intelerad Chief Operating Officer Christian Bazinet. "We're confident that the combination of our diagnostic viewer with Clario Medical's worklist is only the first step in a long and fruitful relationship with RAPA. It is great to see that the acquisition of Clario Medical is such a natural fit and our clients are excited about it."
In addition to selecting InteleViewer as their primary diagnostic imaging platform, RAPA also uses many other tightly integrated Intelerad modules.
The Instant Messenger module enhances communication and collaboration between multi-specialty teams, and the Master Patient Index feature along with the Clario SmartWorklist ensure access to the complete patient record. In addition, the Technologist Portal provides technologists and reading assistants with an accurate and complete reading package before it is made available to the radiologists.
About Intelerad
Intelerad is a leader in enterprise workflows, specializing in diagnostic viewing, reporting, and collaboration solutions for hospitals, imaging centers and reading groups. Renowned for their innovative features and functionality, Intelerad solutions such as IntelePACS®, InteleViewer™, InteleOne® XE, and nuage® Cloud Imaging Platform increase productivity and streamline workflow by overcoming technical barriers in distributed and complex environments. Highly scalable, flexible and robust, Intelerad's solutions offer high performance and industry-leading customer service and support. For more information, visit www.intelerad.com