CAMBRIDGE, Mass., March 19, 2019 – InterSystems, a global leader in information technology platforms for health, business and government applications, today announced that MediWay Technology, one of the largest healthcare software companies in China, has built and deployed its new iMedical Cloud healthcare IT ecosystem platform using InterSystems IRIS for Health™.
IRIS for Health, the only unified data platform engineered specifically for healthcare, empowers MediWay to support all stakeholders in the Chinese healthcare system – including government, healthcare organizations, and consumers – in an environment where medical reform policies are driving increased collaboration, information sharing, and use of big data.
Story Continues Below Advertisement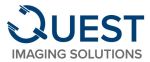 KenQuest provides all major brands of surgical c-arms (new and refurbished) and carries a large inventory for purchase or rent. With over 20 years in the medical equipment business we can help you fulfill your equipment needs

MediWay's iMedical healthcare information system (HIS) is used by around 500 healthcare organizations, including more than 300 tertiary hospitals and 30 top-100 hospitals in China. To accelerate the digital transformation of healthcare, however, MediWay and its partner Tencent Cloud require higher levels of accessibility, scalability, and interoperability.
Two iMedical Cloud applications, available to all healthcare stakeholders hosted on Tencent Cloud, have been launched with two core functionalities – transactional cloud collaboration (Cloud HIS) and data cloud collaboration (HealthChain). iMedical Cloud can be used within a region for real-time healthcare information exchange, centralized management control, and unified allocation of resources. IRIS for Health supports the vastly increased data volumes required with features like sharding. This distributes data across a number of cloud-based servers to provide flexible, inexpensive performance scaling.
"A cloud solution solves many pain points in healthcare," said William Han, Chairman and CEO of MediWay Technology. "For example, it can provide a healthcare information system for county clinics, community healthcare centers and small-to-medium sized hospitals without the need for computer rooms, local servers, or maintenance staff. By supporting our strategic pivot, InterSystems and its IRIS for Health technology have yet again shown the true partnership we've come to expect after 20 years of collaboration."
IRIS for Health empowers healthcare organizations with a unified data platform that combines analytical and transaction processing with native interoperability for all data types, including seamless transitions between healthcare-specific standards such as HL7 FHIR (Health Level Seven Fast Healthcare Interoperability Resources).