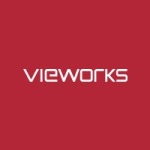 QXLink 3.3 is a web-enabled PACS that allows users to access diagnostic images stored in hospitals anytime, anywhere via the web. With QXLink 3.3, users can quickly and easily view diagnostic images taken by any radiology exams including DX, RF, XA, US, ES, CT and MRI.
To enhance user's diagnostic convenience, QXLink 3.3 supports up to 4 individually customizable monitors in addition to providing numerous multilingual interfaces. With over 60 measurement tools, this PACS system is able to provide functionality and flexibility for interpretation of spine, pelvis, podiatry, chiropractic, and veterinary imaging studies. To increase the ease-of-use, QXLink 3.3 also provides advance graphic guides for each tool.
Certified by FDA & CE, QXLink 3.3 is truly a reliable and economical PACS solution ideal for small clinics and retrofit users.
Features of QXLink 3.3 Server
Built in web server
Unlimited access from on-site or off-site
Integration with any DICOM viewer (3rd Party SW)
Support automatic backup
Features of QXLink 3.3 Viewer
Combined 4 monitors including high resolution monitors up to UHD
DICOM Query and Retrieve the DICOM from any PACS
Specific Viewing Modes for CT, MRI (Series View, Cine View, Cross-Reference View)
Image filters (emboss, sharpen, soften), Pseudo color
Support Chiropractic, Orthopedic, Podiatry, Veterinary measurement tools
Provide graphic guide to use each tool easily
Support for DICOM SR (Structured Report)
Customizable toolbars and flexible display layout
Import images directly from CD, USB
Export images to CD, DVD, DICOM print, Paper print
Simple print (customizable print layout using drag & drop)
Please visit vieworks.com for more details.