From the June 2019 issue of HealthCare Business News magazine
Additionally, the medical imaging community is buzzing with excitement over reports that include gallium-68 (Ga-68) prostate-specific membrane antigen (PSMA) for the staging of prostate cancer as well as lutetium-177 (Lu-177).
Five years after an Australian hospital began using Ga-68, clinicians are now using the PSMA PET/CT (computer tomography) for primary and secondary staging in 95 percent of cases. German researchers have also determined that patients who received Lu-177 as a therapy early in treatment lived longer.

Numed, a well established company in business since 1975 provides a wide range of service options including time & material service, PM only contracts, full service contracts, labor only contracts & system relocation. Call 800 96 Numed for more info.

PET scans are also showing positive impacts on chronic traumatic encephalopathy, Alzheimer's disease and atherosclerotic disease and inflammation.
Additionally, there's good news for improvement of reimbursement for radiopharmaceuticals. Several industry trade groups are working on Capitol Hill to bring better solutions to bundled payment models that include radiopharmaceuticals. One strategy being considered is to look at paying for them much like traditional pharmaceuticals.
If we unbundle reimbursement models appropriately, it should free manufacturers from having to raise prices to meet certain thresholds. The hope is that nuclear pharmacies can then better focus on the preparation of these products, and health care organizations can provide more of these important therapies and diagnostic tests instead of less efficacious imaging modalities.
Clearly, there's much to be hopeful about as more U.S. manufacturers enter the supply chain. However, until there is more stability in the market, you must make sure you have a plan for the next break in the radiopharmaceutical supply chain.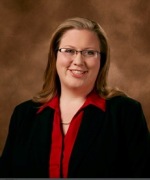 About the author: Leah Gannon is director of pharmacy sourcing, oncology and radiopharmaceutical distribution for Vizient Inc. She helps health care organizations achieve their cost-reduction initiatives and increase their operational efficiencies by providing Vizient members competitively bid contracts and other cost-savings solutions. Other areas of expertise include market dynamics related to radiopharmaceutical and contrast media agents in the diagnostic-imaging markets.
Back to HCB News