DOWNERS GROVE, Ill. –May 30, 2019 – The American Society for Gastrointestinal Endoscopy (ASGE) announces the appointment of John Vargo II, MD, MPH, FASGE, of Cleveland Clinic, to the position of ASGE president.
Dr. Vargo assumed his presidential duties in mid-May during Digestive Disease Week® in San Diego, Calif., and his term will continue until May 2020. He became a member of ASGE in 1991 and a Fellow in 2007. He has served on the ASGE Governing Board as a councilor from 2010-2013; as Secretary-elect from 2014 to 2015; as Secretary from 2015 to 2018; and as President-elect from 2017 to 2018. He also served as Trustee of the ASGE Foundation from 2018 to 2019. He is a member of the ASGE Executive Committee.
Dr. Vargo, an international expert in therapeutic endoscopy, is the Digestive Disease & Surgery Institute's Director of Enterprise Endoscopy Operations, head of the Section of Advanced Endoscopy and Director of Endoscopic Research and Innovation at Cleveland Clinic.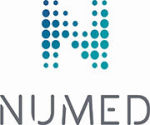 Numed, a well established company in business since 1975 provides a wide range of service options including time & material service, PM only contracts, full service contracts, labor only contracts & system relocation. Call 800 96 Numed for more info.

He is active in clinical practice, clinical investigation, teaching, and administration.
In addition to his other responsibilities, he served as Chair of the ASGE Training Committee from 2006 to 2009.
During his presidential year, a priority for Dr. Vargo will be ensuring that the ASGE educational portfolio continues to evolve to meet the needs of members, and to support emerging technology. He recognizes that virtual access to information is extremely important, and that the learning needs and preferences of all members are not the same.
For example, he is paying close attention to the cohort of fellows coming out of training and becoming members of the ASGE, with an eye to delivering the best possible membership value to this group. He has set up a new virtual advisory committee made up exclusively of GI fellows, who will weigh in on decisions related to educational offerings and curricula.
Dr. Vargo also will convene the second ASGE summit on infection control with a group of national stakeholders, and he will continue the ASGE GOLD (GI Organizational Leadership Development) program. Designed for ASGE members who are five to 10 years out of fellowship, the program focuses on further developing the necessary skills for leadership in endoscopic practice in various settings. In addition, Dr. Vargo plans to lead an enhanced effort to engage and inform ASGE members and the larger GI community via social media platforms.
About the American Society for Gastrointestinal Endoscopy
Since its founding in 1941, the American Society for Gastrointestinal Endoscopy (ASGE) has been dedicated to advancing patient care and digestive health by promoting excellence and innovation in gastrointestinal endoscopy. ASGE, with nearly 15,000 members worldwide, promotes the highest standards for endoscopic training and practice, fosters endoscopic research, recognizes distinguished contributions to endoscopy, and is the foremost resource for endoscopic education.
Back to HCB News