CHELMSFORD, Mass.--(BUSINESS WIRE)--ZOLL® Medical Corporation, an Asahi Kasei Group Company that manufactures medical devices and related software solutions, today announced it has signed a definitive agreement to purchase Cardiac Science Corporation (CSC), a leading provider of automated external defibrillators (AEDs), related services, and accessories. CSC is a portfolio company of Aurora Resurgence, a Los Angeles-based private equity investment firm.
"We are excited about the alignment of our two companies and our combined ability to put life-saving technology in the hands of more lay rescuers and first responders answering medical emergencies," said Elijah A. White, President of ZOLL Resuscitation. "ZOLL and Cardiac Science have been delivering AED solutions for the better part of two decades. As we look to the future together, our combined organization will provide more choices to current and future customers. This includes continuing to actively promote, market, and supply the Powerheart® line of AEDs and Rescue Ready® services in addition to our ZOLL AEDs and PlusTrac™ program management. Moving forward, ZOLL plans to continue ongoing development and to introduce new products for both Powerheart and ZOLL brands."
Story Continues Below Advertisement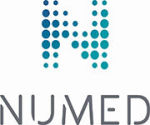 We offer full service contracts, PM contracts, rapid response, time and material,camera relocation. Nuclear medicine equipment service provider since 1975. Click or call now for more information 800 96 NUMED

"Joining ZOLL is the right opportunity for our business, our people, and our customers," said Dev Kurdikar, President and CEO of Cardiac Science. "We are enthusiastic that our combined portfolios will be able to address a greater range of needs for our customers and look forward to accelerated innovation to meet persistent needs in the community for these vital emergency services. By expanding the reach of our current and future line of Powerheart AEDs, we will be able to further fulfill our mission of saving lives."
White highlighted that one of the benefits of joining forces is the expansion of ZOLL's lifesaving AED management programs to a larger number of AEDs. ZOLL's AED Link™ connects first responders with the closest available AED. Today, publicly available AEDs are sometimes not retrieved and used because bystanders cannot see them and 9-1-1 dispatchers are unaware they are nearby. ZOLL's technology enables dispatchers to communicate the locations of registered AEDs to callers reporting potential sudden cardiac arrest incidents. With the addition of Cardiac Science to the AED Link program more 9-1-1 agencies will be able to help put AEDs in the hands of laypersons and first responders to support life-saving action.