Doctors could soon get some help from an artificial intelligence tool when diagnosing brain aneurysms - bulges in blood vessels in the brain that can leak or burst open, potentially leading to stroke, brain damage or death.
The AI tool, developed by researchers at Stanford University and detailed in a paper published June 7 in JAMA Network Open, highlights areas of a brain scan that are likely to contain an aneurysm.
"There's been a lot of concern about how machine learning will actually work within the medical field," said Allison Park, a Stanford graduate student in statistics and co-lead author of the paper. "This research is an example of how humans stay involved in the diagnostic process, aided by an artificial intelligence tool."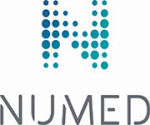 Numed, a well established company in business since 1975 provides a wide range of service options including time & material service, PM only contracts, full service contracts, labor only contracts & system relocation. Call 800 96 Numed for more info.

This tool, which is built around an algorithm called HeadXNet, improved clinicians' ability to correctly identify aneurysms at a level equivalent to finding six more aneurysms in 100 scans that contain aneurysms. It also improved consensus among the interpreting clinicians. While the success of HeadXNet in these experiments is promising, the team of researchers - who have expertise in machine learning, radiology and neurosurgery - cautions that further investigation is needed to evaluate generalizability of the AI tool prior to real-time clinical deployment given differences in scanner hardware and imaging protocols across different hospital centers. The researchers plan to address such problems through multi-center collaboration.
Augmented expertise
Combing brain scans for signs of an aneurysm can mean scrolling through hundreds of images. Aneurysms come in many sizes and shapes and balloon out at tricky angles - some register as no more than a blip within the movie-like succession of images.
"Search for an aneurysm is one of the most labor-intensive and critical tasks radiologists undertake," said Kristen Yeom, associate professor of radiology and co-senior author of the paper. "Given inherent challenges of complex neurovascular anatomy and potential fatal outcome of a missed aneurysm, it prompted me to apply advances in computer science and vision to neuroimaging."
Yeom brought the idea to the AI for Healthcare Bootcamp run by Stanford's Machine Learning Group, which is led by Andrew Ng, adjunct professor of computer science and co-senior author of the paper. The central challenge was creating an artificial intelligence tool that could accurately process these large stacks of 3D images and complement clinical diagnostic practice.